WelcomWellness Spa promises a heavenly experience from the time you step in. An escapade from the hustle-bustle of the city life, this is a perfect place to unwind and get in touch with the calmer you. Nestled about 20 km's from the blue city Jodhpur at WelcomHotel it is a place to rejuvenate. What sets this luxurious spa apart from others in the city is the presence of a personal space in each one of its lavish spa rooms. Check into the Welcome Wellness the moment you get to the hotel
. Welcom Wellness offers you an unparalleled rejuvenating experience. A spa that will wash away all the tiredness from the innumerous visits to the historical monuments. A must to calm your tensed nerves.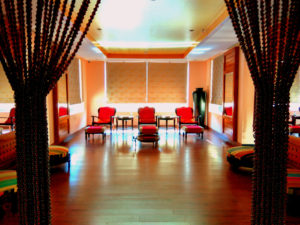 You are greeted with warmth and a big smile at the reception. One can smell the fragrance of essential oils and it'll mentally make your body and mind feel relaxed. You start by filling out a form which speaks about allergies and different problems one might be facing. On the basis of your forms, the therapist will suggest massage accordingly. I was suggested to try the Wellness Body massage (back, shoulder, legs and head), so I decided to give it a try.
Wellness Body Massage.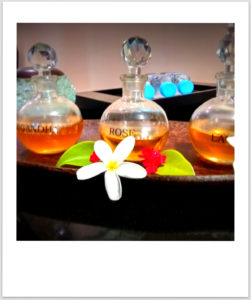 People may think of a massage as a simple indulgence, but it is a great tool for overall health and well-being. Body massage helps to ease pain and help with inflammation while soothing stress and anxiety. There are many practical benefits to treating your body to a massage. The spa houses the whole range of wellness regimes starting from The Welcome Signature massage, deep tissue massage to rejuvenating body treatments which includes body polishing using sandalwood and turmeric. The spa boasts of two single rooms
, a couple therapy rooms, a large waiting area for you to just unwind and relax before and after your therapy.
My Experience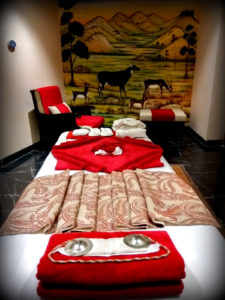 As I walked in, the room was turned into a comfortable den. I could smell the essential oils getting heated. I changed into a robe and settled myself to get the therapy started. The lights were turned low, aromatic candles were lit and gentle music was played to contribute creating a calm and relaxing atmosphere for the massage.
Given a choice, I chose pleasantly aromatic lavender oil for my therapy. My therapist began massaging my feet with the warm lavender oil and worked her way up to the legs. Then moved from the lower to upper back to loosen up the knots tensed knots and stressed back muscles. Continuing to do the neck and shoulders, then the hands and the arms and finishing with a head oil massage. These essential oils really seep into your skin and help you to reach an ultimate state of relaxation and rejuvenation. The strokes were light but the therapist took care of all the sore and tired muscles of my body. After my therapy, I went for a hot shower. Immediately after the shower, I had a boost of energy and a feeling of Wellness as I was promised.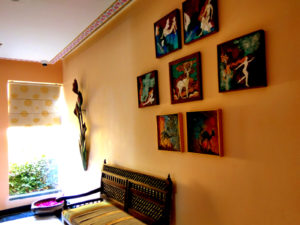 This is one of the most relaxing massages that you'll ever have. So next time you are visiting Jodhpur, do not forget to visit the WelcomWelness Spa at WelcomHotel, Jodhpur to rejuvenate you. Do try it out and let us know about your experience.