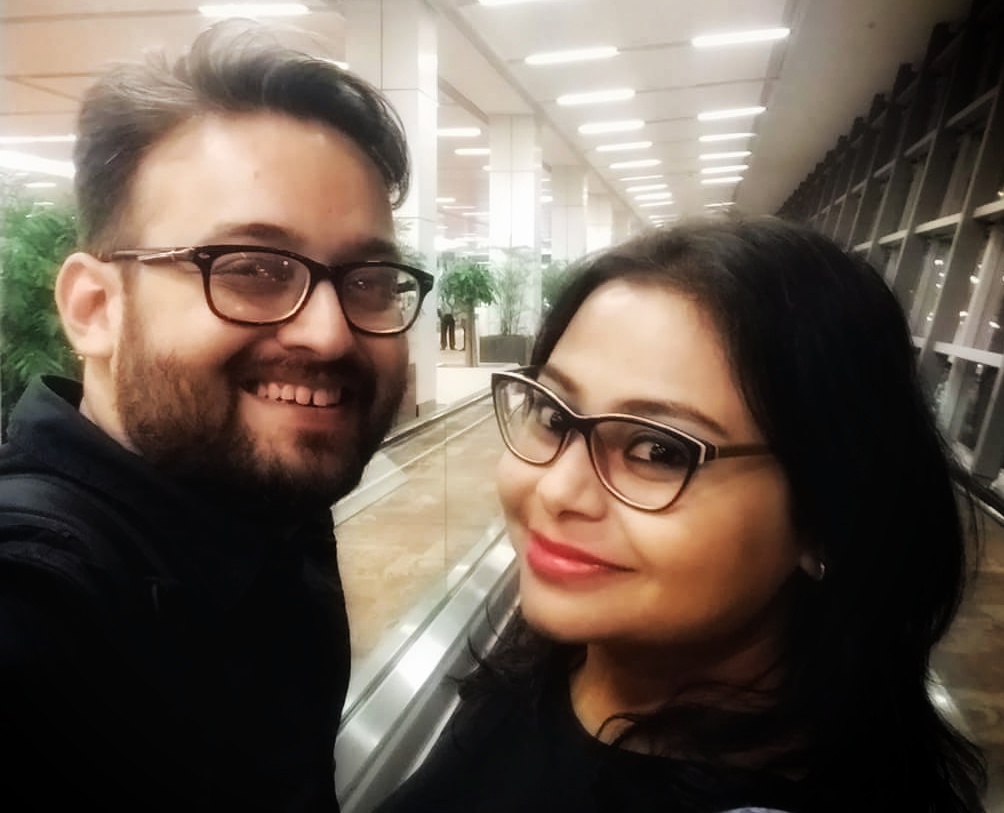 Sudipto and Snigdha
Founders, Food and Travel Writer and Photographer
Email: hungrysurgicalresident@gmail.com, snigdha.vingette22@gmail.com
Contact: +91-9650149399,
Sudipto De is a surgeon who loves to eat and travel. A WSET level 1 in wines, he travels with his photographer girlfriend Snigdha capturing the beauty of the place and it's food in intricate detail. They goes chasing stories in the forts of the medieval era and love beverage based destinations. Their stories have been featured in Mail Today, The Quint, Go Getter, Travel 3Sixty, MalindoMag, Food and Beverage Buzz, Food & Wine India, Discover India's North East, G-Town Society and City Walker magazine along with NDTV Prime.
AMOGH TIWARI
FOUNDER AND DIRECTOR
Email: amogh006@gmail.com
Contact no: 91-9654518472
After devoting 4 years to Food, Travel and Technology writing, this Aspiring lawyer  is now up with his newest brainchild, Salt and Sandals, to share his take by various posts dedicated to Food, Travel and Technology . A law student who spends his weekends reading food and travel books and posting reviews on multiple platforms, he is Legally Foodie.