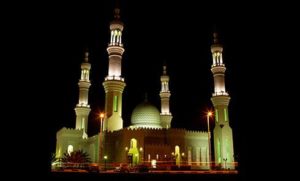 Although the United Arab Emirates has seven emirates, Indians mostly seem to be in love with Dubai and Abu Dhabi. One of the uncovered gems is Ras al Khaimah. Located the mouth of the Arabian gulf in the Northern part of UAE, Ras al Khaimah was an important trading port known as Julfar. With pottery being one of their main exports, the earliest ruins of the area descend from Abbasid era.
What we did?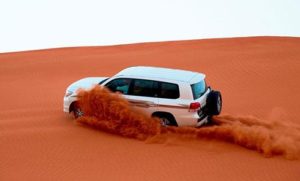 The trip started in the most exhilarating experience ever. A picnic atop UAE's largest hill, Jebel Al Jais. From here, we could see the endless expanse of desert spreading out miles after miles with all it's shenanigans. The blue waters of the Arabian Sea are visible in the far horizon. We end our day at the hotel with a traditional dinner before wrapping us in our blankets talking of the Arabian Nights.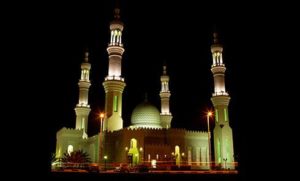 The Sun rises quite early in the desert and gives off hues that you haven't noticed before. After a traditional breakfast of Balaleet, we head off into the old town of Ras Al Khaimah. The imposing Ras Al Khaimah National Museum is the perfect place to start your day with a history lesson into this Emirate. Housing the erstwhile rulers, this converted museum harbors stuff depicting the old tribes of the desert.
The Souks of Ras al Khaimah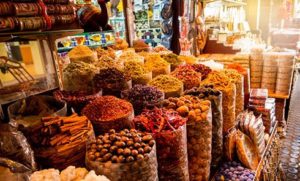 A lunch followed honey cakes later, we amble into the Souk or the marketplace. The hustle and bustle of the market takes us back to India. There are colours and sounds that abound at every corner as various merchants set up their merchandise. The smell of kebabs roasting on an open skewer draws us in as Snigdha gets down to bargaining with a few traders. Her target is the Abaya, the beautiful over garment worn by the females..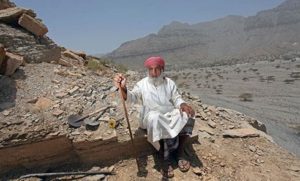 We hustle back to our hotel just in time for the camel safari to happen. Sitting on the back of these majestic creatures as they amble through the shifting sands is truly relaxing. I find some company over a Sheesha, a traditional tobacco smoke common in the Middle East. Although Ras Al Khaimah is like most of the middle-eastern countries, the slow pace of the life, less population and abject luxury will definitely make us come back again. Visit here for a complete list of things to do in Ras Al Khaimah.
Image Credits: Visit Ras al Khaimah
Pin