There is something about the rustiness of Italian food that makes you fall in love with it. Hyatt Regency Delhi's iconic La Piazza freeze frames the old Italian café in a contemporary business traveller way. With arched beams and bricks giving the feel of a restaurant tucked away in the hinterlands of Italy, the impressive food and the well stocked wine cellar makes it one of top most restaurants to dine out in the city. The place seems to crackle with activity as cavern like feel of the place comes alive. A wood fired oven rolls out some thin crust pizzas as Chef Sandrolini sheperds his team in the live kitchen, in preparation for our decadent menu.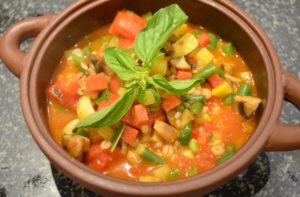 New seasons came in at La Piazza escorting new flavours from Italy and gathered praises from visitors. Chef Alessandro Sandrolini, from Bologna has been associated with La Piazza for more than a decade now, the comfort of which still continues to be reaped in the form of indulgence of traditional Bolognese dishes. On the other hand, Executive Chef Ivan Chieregatti hails all the way from Milan and brings his more than 20 years of rich culinary experience as legacy.
The idea behind the new menu is to accommodate traditional and cultural Italian cuisines from hometowns of both the chef's. Inspired by their grandmother's kitchen, the chef's seeks to introduce innovative dishes, as new arrivals on the menus of La Piazza at Hyatt Regency Delhi.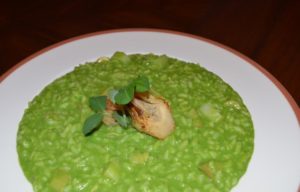 Along with the one of the finest and ancient of Wines from across the world, La piazza brings in new flavours for both vegetarians and non- vegetarians namely, potato casseroles, roasted root vegetables, chicken escalope & prawns stuffed calamari. From salads & starters like warm mushroom salad, spinach & ricotta croquette to pasta & pizza such as spinach lasagne with goat cheese, Positano; there has been an inclusion of fresh and exotic combination of ingredients. So, next time you miss the scenic beauty and slow life of the Italian countryside, make a visit to La Piazza, Hyatt Regency Delhi as Chef Ivan Chieregatti and Chef Alessandro Sandrolini impress you with some mind blowing dishes.