Glenfiddich and NDTV Good Times partners for a short series "The Mavericks". The show will be hosted by renowned celebrity Rahul Khanna. The three part series will go air on 3rd September 2016. The subsequent episodes will go on air on 10th and 17th September.
The series brings to life the story of the maverick whisky makers of the Dufftown, from the Scottish Highlands. Whisky- making is the essence of Dufftown, and the world's most award winning single malt Scotch whisky comes from this little vibrant area. A maverick in himself Rahul Khanna will take you through the story of legends who have introduced single malt whisky to the world. Set in quaint and picturesque Dufftown, the series begins from the "Valley of the Deer", on the banks of the river Fiddich, where the founder William Grant nurtured a dream to make the "best dram in the valley". This is where Glenfiddich got its name from.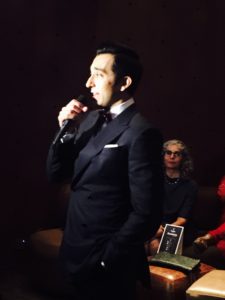 Rahul takes the viewers through the journey of the William Grant and Gordon family into making Glenfiddich as the finest whisky the world has ever known. This traces the innovation and the pioneering outlook which this successful family run business embodies along with its' contemporary global orientation that salutes the true maverick spirit the world over.
The show was unveiled over an exclusive media gathering at The Westin Gurgaon. Speaking on the occasion Rahul Khanna said that " The humble origin of Glenfiddich is certainly awe inspiring for me since nobody would have ever thought that a small and quaint setting such as Dufftown would become an important part of the global whisky map. Whisky fans will certainly love to watch this carefully written story of the Mavericks of Dufftown'.