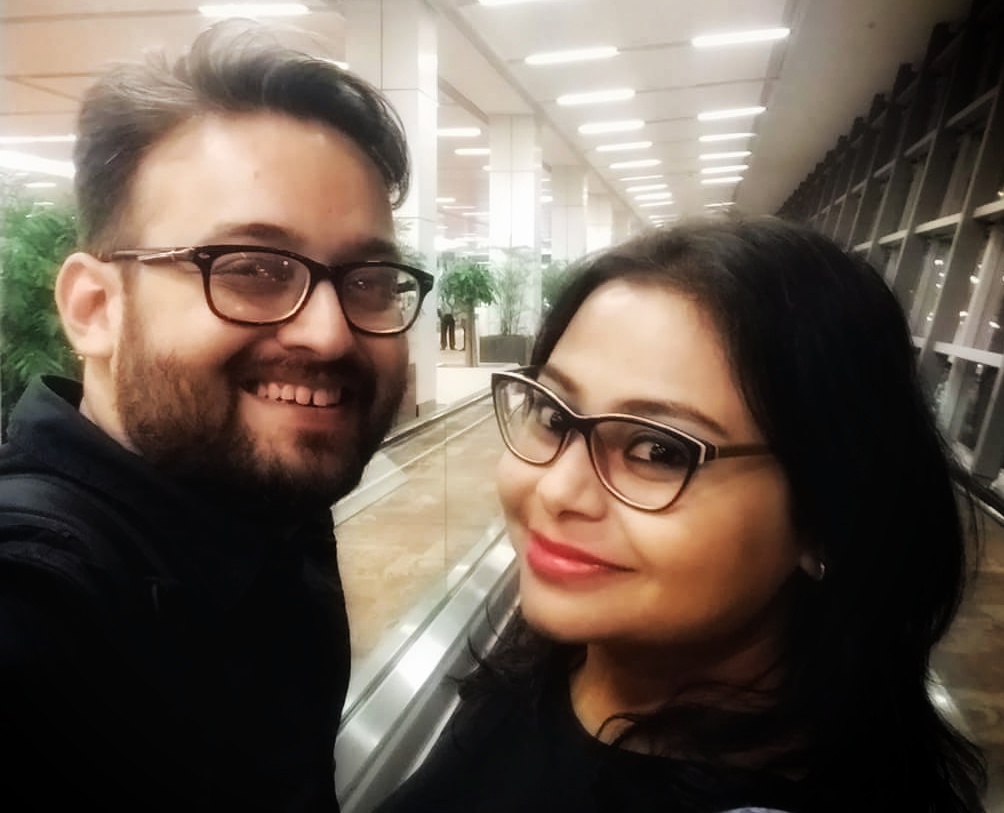 Sudipto De is a surgeon who loves to eat and travel. A WSET level 1 in wines, he travels with his co-Blogger Snigdha capturing the beauty of the place and food in intricate detail. They go chasing stories in the forts of the medieval era and beverage based destinations. Their stories have been featured in Mail Today, The Quint, Travel 3Sixty, MalindoMag, Food and Beverage Buzz, Food & Wine India, Discover India's North East, G-Town Society and City Walker magazine along with NDTV Prime. We work with multiple hospitality partners including ITC Hotels, The Leela Hotels, IHG International, Taj Group of Hotels, Hyatt Hotels and the Marriott Group along with Tourism Boards like Indonesia Tourism, Discover Selangor, Malaysian Tourism Board, Brand USA, Scandinavian Tourism Board, Visit Norway, Visit Denmark, Japanese National Tourist Organisation, Turkish Tourism Board, PROMPERU, Mexican Tourism Board and many others.

Check out our

 

Media Kit.
Call Us At

+919650149399.
EDITORIALS
We have written for a number of magazines and various online portals. Here is some of our work. Click on the magazine's  and feature link to find out more about the monthly issues. Scroll down to know where we have been featured.
Keeping to the DNA of the Select City Mall, City Walker offers the latest in premium fashion and lifestyle without overpowering the reader. The 84- page high-gloss fashion and lifestyle magazine, it is for those who enjoy the good and meaningful life. Published once every two months, it features a mix of fashion, luxury, home, family entertainment,  and dining. It also announces special events being  in the mall and the unique services being offered to customers.
India's first and only ISO 9001:2008 certified F&B magazine, FnB Buzz was launched with much food fare on 1st of September 2016 at Hyatt Regency, Gurgaon. The magazine published by Ocean Media Private Limited, a publishing house with more than five decades of experience in technical publishing focused mainly on  and security matters, has now forayed into a niche market that is perhaps one of the most happening and growing ones of the new millennium- food and beverage.
The first travel and tourism magazine to exclusively focus on India's Northeast States of Arunachal Pradesh, Assam, Manipur, Meghalaya, Mizoram, Nagaland,  and Tripura;  areas and countries that include Southeast Asian nations.
Mail Today is a daily sized newspaper covering politics, entertainment, cinema, automobiles, fashion and lifestyle stories. It was established in November 2007, published by theIndia Today Group in a joint venture with British newspaper Daily Mail which is part of theAssociated Newspapers Group Associated Newspapers holds a 26% stake which it bought at ₹180 million.
Follow Go–Getter magazine to read interesting articles about travel, culture, fashion,  and entertainment. It is the in-flight magazine of GoAir airlines.
Malindo Mag
It is the magazine of Malaysian-based Malindo Air. Published monthly with a print run of 15,000 copies, the magazine is read by 500,000 passengers each month. Articles range from travel features of enticing  to reviews and industry news.
An eclectic mix of recipes, tips from professional chefs and trends in the food and wine industry, the magazine is a great read for the Indian epicurean.
As the official  magazine of the World's Best  Airline, AirAsia, travel 3Sixty° is committed to inspiring wanderlust amongst over 50 million guests who fly with us every year. We strive to bring you the latest in destinations, arts & culture, heritage, fun & adventure, and of course, AirAsia itself.
The Quint is media with intelligence. The Quint is media for mobile consumption – quickly, visually and socially. The Quint is popular, digital journalism. It is a smooth blend of video,  and text for the best and easiest experience. The Quint is hard news made easy. The Quint offers a modern, sharp take on the world, and guides people through topics ranging from politics,  and entertainment, to sports, business, food and everything else that matters. A compelling combo of content,  and distribution, we're developing high-value digital journalism, storytelling, and advertising at scale.
Millennium post is leading News house based out of Delhi and publishing print in Delhi & Kolkata.
Deccan Herald is an English daily newspaper in the Indian state of Karnataka. It is published by the Printers Private Limited and has a number of editions in Bengaluru, Hubballi, Davanagere, Hosapete, Mysuru, Mangaluru, Kalburgi and Delhi.
Features
We have been featured in Newspapers and online portals. 
Featured in The Statesman on 27th July 2017