The Leela Ambience Convention Hotel has started a culinary journey on the NH1. A journey that will lead us across the northern part of the country in the search of some of India's most authentic dishes. Our last stop is in the City of Joy, Kolkata. Bengali Food is an enigma to many especially in North India. Most of the association of Bengali Food ends with fish but very little actually know that Bengali Food is actually an amalgamation of two slightly different cuisines. One of them being the Ghoti food representative of West Bengal while the other being the Bangal food representative of East Bengal (erstwhile Bangladesh). This is where the eccentric genius of Executive Chef Rohit Tokhi and Chef de Cuisine Ashwani Kumar Singh comes in. Chef Ashwani actually tries to recreate what he has tasted locally and he suceeds quite beautifully. We tell you few of the dishes that you must try out at this festival.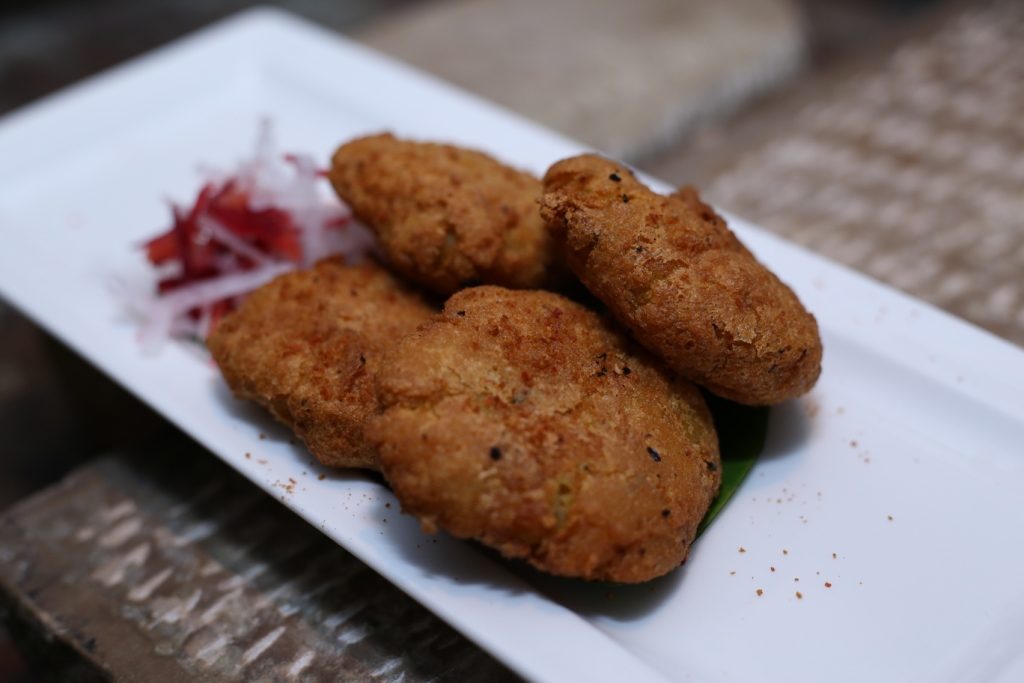 The Fried Vegetables: Bengali Food was never meant to be healthy and we love our fries be it the simple Jhoodi Bhaaja(thinly sliced potatoes deep fried) or the Begun Bhaaja(Aubergine fried in mustard oil). The Begun Bhaaja goes like a dream with the Luchis(Maida pooris)
Aloo Cutlet: One of my favourite Bengali snacks brought to life my days at my maternal grandparents household. My grandfather is a big fan of these spicy potato cutlets and devours them on a daily basis.
Kosha Mangsho: A mutton dish that is possibly the staple of every Bengali household. The mutton is just taken down a few minutes before it becomes melt in your mouth which allows it to retain it's meaty texture with the explosion of spices on the palate.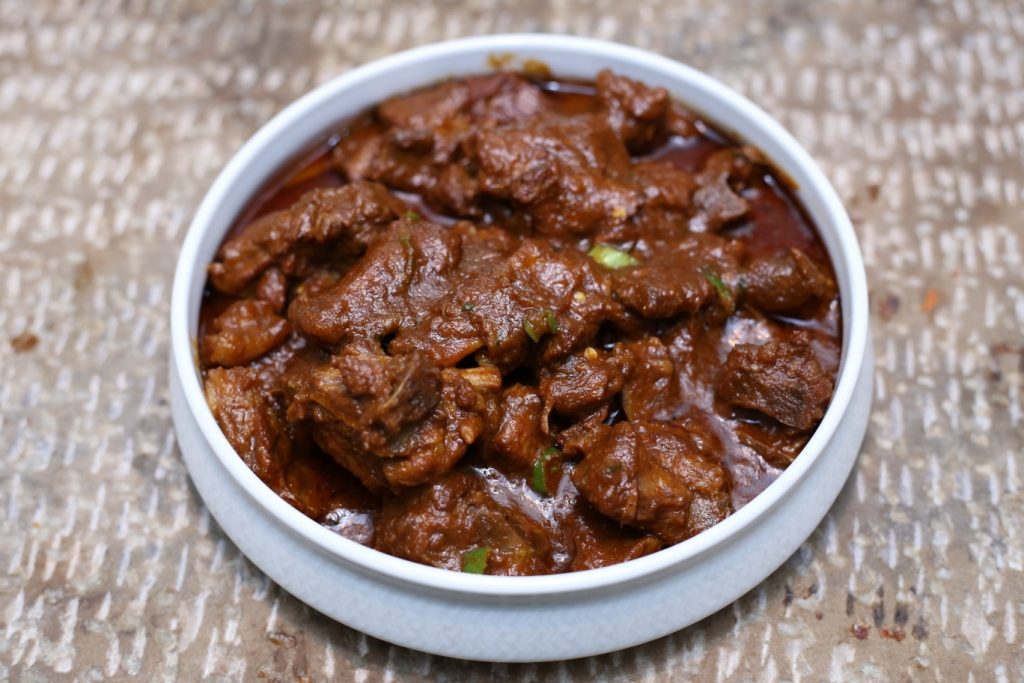 Prawn Malai Curry: The prawn dish is more of a favourite of the Ghotis from the West Bengal. This royal dish tempers the heat from the spices with coconut milk and cream which give if a smooth, creamy texture. A dish usually made at festivities especially when Mohun Bagan triumphs over East Bengal.
Bhetki Paturi: Bhetki fish tempered with mustard steamed inside a leaf. The fish becomes flaky soft while the rancid mustard plays havoc with your senses.
Price: INR 1532 inclusive of taxes. Tell us about your favourite Bengali dish in the comments below.