I have told you about my love for Harry Potter in a previous post. Universal's theme parks at Orlando are divided into two sections. The first section Universal Studios houses the replica of London and Diagon Alley while the Islands of Adventure houses Hogsmeade, the fictional village where the magical school of Hogwarts is located along with a few other attractions. You can either buy single tickets for either of the theme parks.
My suggestion will be to buy the dual park ticket so that you can enjoy both the parks at a discounted price. You can also enjoy the Hogwarts train only if you have a dual park ticket. The Hogwarts train journey is a 45 min train journey where the windows have LCD screens which whizz past like the British countryside.
You can find the first part of the article: Diagon Alley here
The Interactive Wand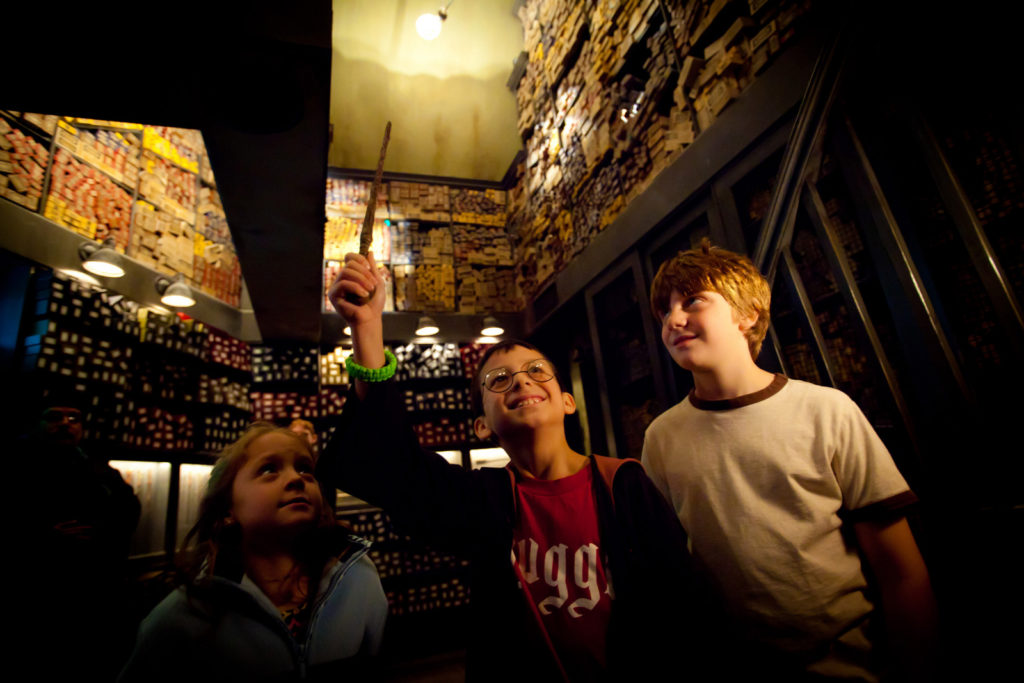 Hogsmeade welcomes you with beautiful conical buildings which are covered with snow even in the heat of Florida. Just like Diagon Alley, there are a plethora of options for you to take back Harry Potter memorabilia. My first order of the day is to enter Ollivander's for an interactive wand. The wand is available for $45 and sometimes the wand master selects a couple of kids to be chosen for their wands. You can use this wand to utter incantations and see the magic unfold before your very eyes.
Three Harry Potter sites in Porto
The Yummylicious ButterBeer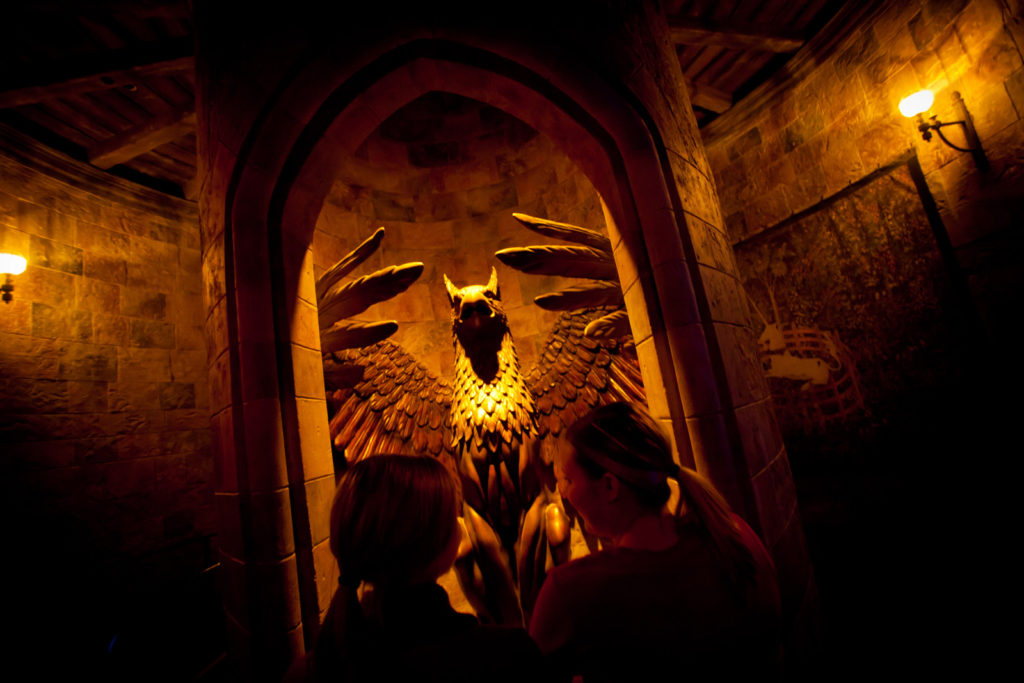 The next order of things is ButterBeer. Although I had talked about the ButterBeer ice cream in the last article, there is nothing that matches up to the original one. This refreshing non-alcoholic drink tasted of butterscotch and soda mixed together but it's the essence of dipping your mouth into the foam creating a moustache on your upper lip that interests me the most. It is also available in a frozen form if you want to try it out.
The Forbidden Journey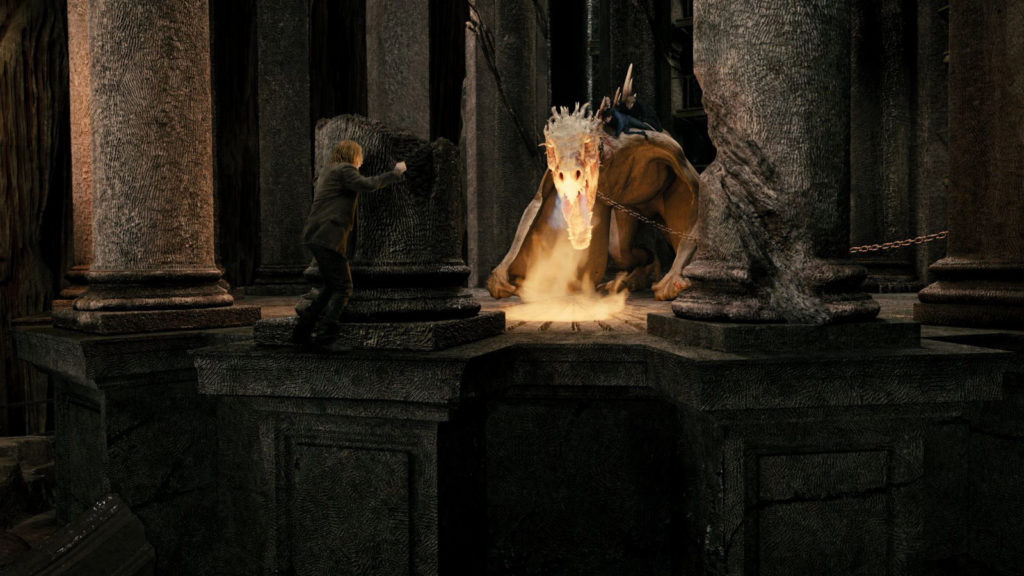 The main attraction at Hogsmeade is the Harry Potter and the Forbidden journey. It takes me through one of my childhood fantasies, Hogwarts. The old school comes to life as you are led from room to room with their description. The 3D roller coaster ride jolts you to the core and is not faint- hearted. It took me quite some time to pull myself out of Hogwarts. I just couldn't stop exploring the small nooks and crannies.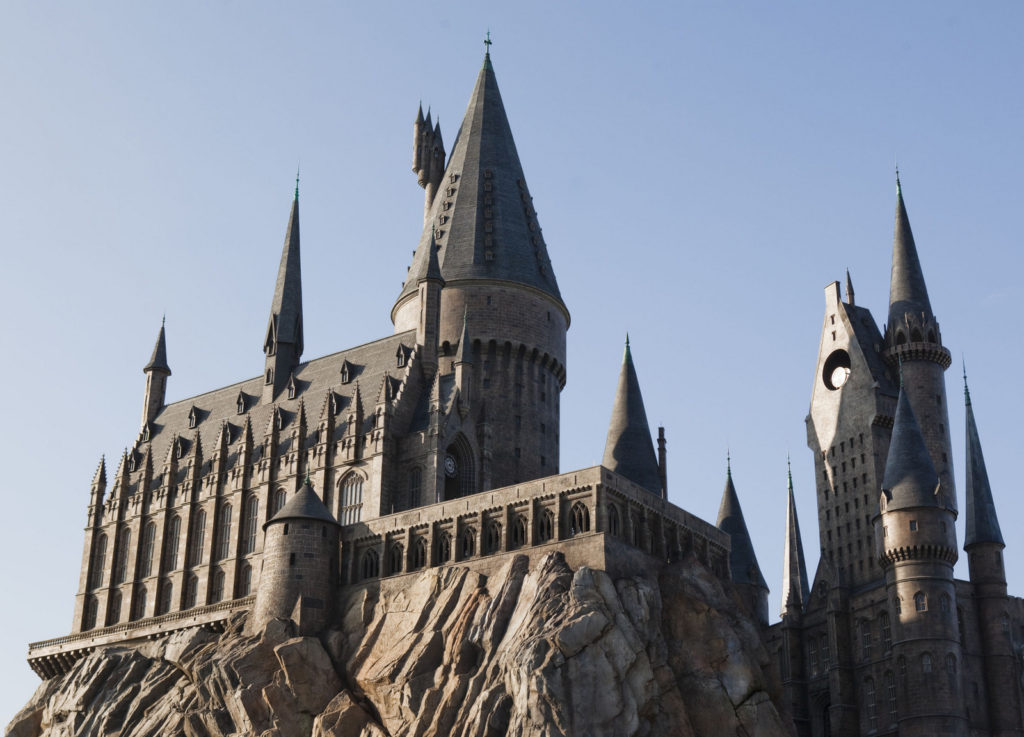 A visit to the twin Harry Potter parks in Orlando is one thing that all Potterheads need to attend. A dual park ticket is somewhere in the range of $150-170 and food prices are in the range of $15-20.
Image Credits: Visit Orlando and Universal Studios, Orlando