One of the leading manufacturers and exporters of female innerwear, BODY CARE Creations Ltd., launched its men's innerwear range. Titled BODY X, this exclusive range of inner wear brings together new age fabrics and international styles, all in an attempt to offer a whole new comfort to the users of the product. Targeted at today's men, the range looks at providing a wide selection of comfortable yet stylish vests, briefs and trunks. Here, we tell you about the different underwear types available in the market.
Briefs
The briefs are perfect for your everyday wear and men just love them. They cover the package and backside while leaving the upper thigh and side of the leg exposed.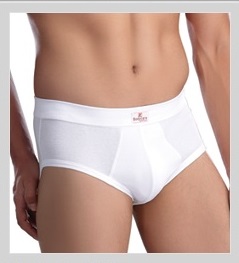 Boxers
Boxers are the ultimate comfort wear with no support stuff. The package just hangs free and they cover long parts of your legs. Although these do not do well while playing sports, they are perfect for lounging around.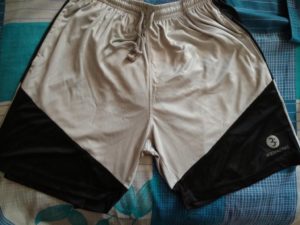 Boxer Briefs
A crossover between the above two, they provide the twin comforts of support and coverage. It can be used as a single type if you favour those.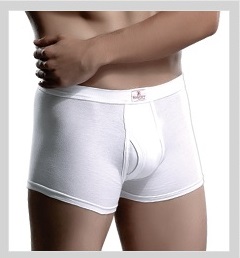 Trunks
Trunks are crossovers between the briefs and the boxer briefs with a square cut appearance and enough coverage on all sides. But the thighs are exposed almost totally.
Long Underwear
Long Underwear or Inners as known in India are perfect for winter months. With their wool texture and long coverages, they offer perfect resistance from the chilly cold of North India
Now, enough of the same options do you have the courage to try out these adventurous ones.
The Jockstrap
The jockstrap protects pretty little. It is more of a support on two waistbands without any coverage in front or behind. Perfect for spots, the athletes even take on names due to them wearing them, Jocks. Protective padding can also be slid into a jockstrap.
Bikini or Mankini
One of the most daring ones out there, the Mankini is akin to the Bikini except that it is worn near the beaches and swimming pools. The Y shape covers little on the front side except the package but gives some wide coverage on the backside. The Bikini extended in a single body suit style over the torso gives rise to the Mankini.
G-Strings
Well now you talking some. The G-String has pretty little between the legs. Perfect for the outrageous kinds, the g-strings take metrosexuality to a whole new level altogether.
Let us know which one you like in the comments below.