The magical medley of dough, sauce and melty cheese is the key to make an awesome pizza. In a quest to search for the perfect pizza we recently ordered pizzas from Domino's. Domino's India has launched a new crust pizza – Dominos Quattro Formaggi Burst Pizza & this pizza is a direct staircase to cheese heaven. Honestly speaking when it comes to pizzas in India we dont have a lot of good options and as far as I am concerned Dominos is definitely the way to go. Easy on the pocket with a huge range of pizzas, their offerings are delicious and perfect for everyone. Whether its the for the family or kids alone, Dominos pretty much has something for everyone. This latest entrant into their menu is a gourmet take on the much adored cheese burst pizza.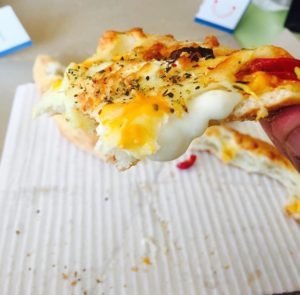 The Quattro Formaggi Crust is constituted of 4 kinds of cheese. Normally a four cheese pizza has ricotta, mozzarella, gorgonzola piccante and parmesan but other cheeses could be used. This is a proper gourmet pizza with just the right amount of everything. The reason they call it "burst" is because the moment you bite into it a layer of yellow and white 'liquidy' cheese oozes out. Mozzarella, Cheddar, Gouda and Ricotta (on top). Mozzarella lends its characteristic stringy texture; Cheddar, its yellow tinge and sharp flavor; and Ricotta, its grainy texture. For cheese lovers, this is the pizza that shows what heaven tastes like.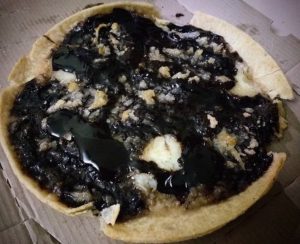 On other hand the Domino's Choco Pizza is actually a detour into the chocolate wonderland with brownie, choco cookie, cheesecake , nougatine & choco fudge sauce on the choco pizza. The chocolate fudge sauce is mesmerising to say the least & the thin base is crunchy enough to give you a waffle feel. It's so tempting that it's a test of your self restraint to wait till someone clicks it for Instagram.
In a nutshell, both the quattro formaggi pizza and the choco pizza lives upto the expectations. The pricing is very reasonable and by introducing these two unique and relatable flavours Domino's India is given a tough competition to it's competitors.