Summers are here and it's going to be an assault on our skin. Although the ladies do manage to take impeccable care of their skin, it's the men who suffer the most. The heat, the sweat, the dust and the beard takes a toll on your hair and skin. To counter this, we decide to order a few essentials from the newly opened The Man Company.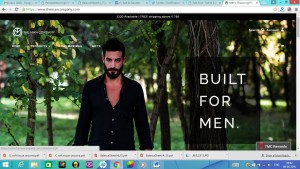 The Man Company website has a rugged, minimalistic look which is completely at ease for caveman. Although the website has some issues opening up on the desktop, it works perfectly on the mobile. There are options for all the products, a few combos and a blog which puts some grooming tip and tricks. There are a range of face wash, body gels and shampoos which you can select from. But it's the use of different types of essential oils which impress us the most. There's Lemon Oil, Moroccan Argan Oil along with Coffee Bean and Mint.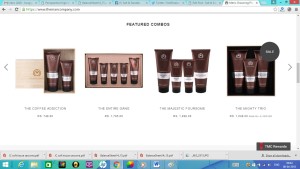 We select The Sturdy Trio(INR 1197) for ourselves which has a Ginger and Lime Body Wash, a Coffee Bean and Pachauli Face Wash and a Moroccan Argan Oil Shampoo. The Checkout has small issues which require some fixing as usage of gift coupons makes free delivery impossible. The order is confirmed on phone by next day and the package is delivered by Day 4. A classic, rugged wooden box houses the products which is something that you'll really love. A small insight why these products are extremely essential in your kit this summer.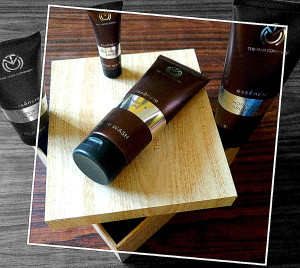 The Ginger and Lime Body Wash combines the antiseptic effects of Ginger and Lime, a perfect answer to all the sweat and bacteria that comes along with it. Coffee is an exfoliating agent and contains a lot of antioxidants. Along with the Pachouli Oil in the face wash, it helps unclog the facial pores and reduce age lines. The Argan Oil Shampoo is rich in Vitamin E, an essential nutrient for hair growth.
So Men, this summer check into The Man Company for replenishing your kit of essentials. You can visit them on Facebook too.