We recently published an article regarding Ansal Plaza's re launch with its flagship brands The Arena and Decathlon. With some brand new restaurants coming up, it is going to be the next destination for food and party lovers of the city. Taksim is a new restaurant which opened a few days and something the first mall of New Delhi will be proud of. With its successful outlets in Guangzhou and Kathmandu, the F and B brand enters the Indian Market with an elegant and chic diner.
4200 square feet of space of Taksim is brilliantly done and divided into 3 portions. The ground floor adorns a sophisticated bar which gives a feel of an elegant diner. The first floor is a lounge with a DJ console and the third was our favorite, a beautifully done patio in white theme with comfortable cabanas. Overall the ambiance it provides a vibe for all moods.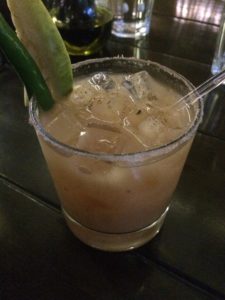 The menu boasts of having world cuisine and is quite balanced in terms of the offerings. It certainly is a step ahead of the other lounges where presentation does not matter; the food is served here in king size platters and bowls. Some of the dishes we would recommend from the starter section are the oriental CHICKEN DIMSUMS, DAHI KE SHOLAY and PALAK PATTA CHAAT. From the Mediterranean section one should not miss the classical, CHICKEN SHAWARMA. The CHELLO KEBAB, the mint flavored lamb served on a bed cous cous infused rice with a topping of fried egg is a must try. The pizza lovers would love their wood fired BUTTER CHICKEN PIZZA and CORN AND SPINACH PIZZA. End your meal with the sinful range of desserts, BLUEBERRY CHEESCAKE and BANOFFIE PIE being our favorites.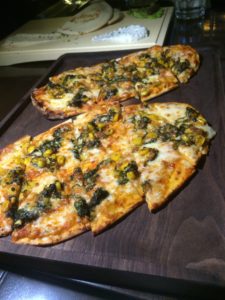 So plan your next get together, be it a family get together, a casual night out with friends or a romantic date as this place is suitable for all occasions.