Pumpkins are something that are very much loved during the Navratras. It occupies a central position in many of North Indian dishes especially the vegetarian ones. But the types of pumpkin available in our country has always been limited. Pumpkins are especially famous in the Western World like America and Europe. On our recent trip to Lucerne in Switzerland, we were blown away by the amazing range of pumpkins that we were able to sample. They are used in a plethora of dishes and every part of the vegetable can be used. We'll just tell you about the ones we liked the most.
Check out this trip to Mount Rigi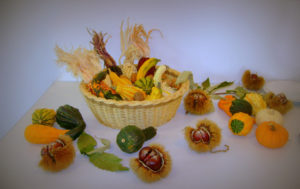 Small Sugar or New England Pie
The classic pie pumpkin. The sweet taste and the rich orange colour is something that we enjoyed a lot.
Cinderella
The Cinderella pumpkin is a French pumpkin that derives it's name from the Pumpkin that the fairy Godmother transformed into the carriage. This pumpkin has a fragrance that will make you fall in love with it.
Pink Banana
It is a squash of the same family with a sweeter taste and a granular texture.
Blue Hubbard
This big hulky type of pumpkin is perfect for the soups. With a bit of control on the sweetness and a hard rind, they are a perfect warhorse for your cooking.
Kabocha
This green coloured pumpkin with a yellow centre is the one which is also a lot in Indian cooking. With a slightly sweet flavour, this is another of the workhorses for cooking.
Butternut
The Butternut squash has a typical buttery flavour which complements it's nutty flavour. The sweetness also comes through and it leaves a delectable flavour in the mouth.
This was one part of the journey that we will never forget. The Jucker Farm in Zurich is a perfect place to enjoy pumpkins in Switzerland. Do tell us which pumpkin do you like the most?
Check out this post on Mount Titlis in Switzerland.