The charm of Parsi and Irani food finally comes to trans- Yamuna. Although this area houses nearly 3/4th of Delhi's population, the lack of good eateries has always rankled. With the IT sector booming in Noida, the upwardly mobile young middle class of the eastern part of NCR was unable to find eateries of their liking. This led to a lot of them travelling all the way to the hotspots in South Delhi and Gurgaon. The DLF Mall of India comes as a sign of relief to all of them. With a plethora of reputed brands both in F&B and fashion setting up shop in the mall, it will solve the conundrum of travelling inhumane miles. The effect is already visible with SodaBottleOpenerWala having an hour or two of waiting on weekends within two months of opening. This majorly Parsi with a hint of Irani cafe is coming out with it's sixth outlet in the country after opening up in Mumbai, Bangalore and Hyderabad. Although the liquor licence is still awaited, you can check out the place on weekends as they do take a day's licence to serve up their classic cocktails.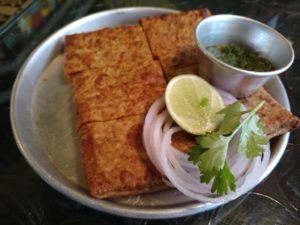 Parsi food draws many similarities with Bengali food and that is why SodaBottleOpenerWala ranks amongst the top places to eat in my family's list. The Chicken Baida Roti is an apt replacement for the Mughlai Parantha that is so cherished. The Aloo Aunty's Vegetable Cutlet will bring back memories from evening snacks. The most essential part being that there is no dominance of the Aloo, the other vegetables making up for a quite an interesting flavour. The crispy exterior does justice to it as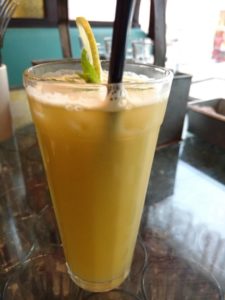 does the Imli chutney. The Spicy Mushroom on Khari is a creation of beauty. The Bruschetta bread is replaced by the crispy, flaky Khari which adds a new dimension to the creamy, earthy mushrooms. A glass of Sugarcane Juice or ShikanjiBen is perfect to keep you chilled in the summer heat.
The explosive Parsi flavours come to the fore in the mains with a Brinjal Patio with it's perfectly balanced sourness with sweet. The Sali Chicken and Parsi Mutton Masala Roast inculcate a dominant flavours of Tomato but it's the Berry Pulao that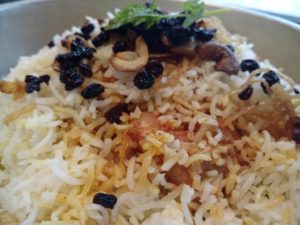 will impress you the most. With flavours of sweet, sour and a crunch of cashews with the well cooked meat. Finish off the meal with a delectably soft Mawa Cake. They also have a shake in the same name. For Mawa lovers, that comes as a double whammy. So Kulfi right from Bombay will be a stellar ending to the meal. Check out the new SodaBottleOpenerWala for a Parsi meal in Noida.