Salt and Sandals is travel and food blog that focuses on a gamut of things that makes life interesting. An award winning blog, we have worked with a plethora of Hospitality brands and Tourism Boards across the world. Salt epitomizes our penchant for eating while Sandals denotes our wanderlust. We have a team of 15 across the three cities of Delhi, Mumbai and Bangalore.
RECENT POSTS
Straight from the Blog.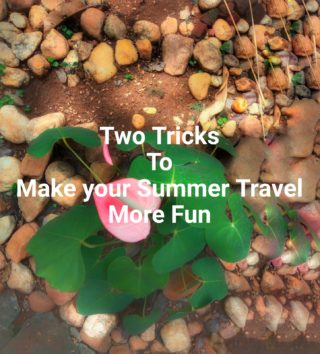 The summer holidays are already here and many of you will have booked out your vacations. But the problem with the best laid plans is that they can always go awry. Me and Snigdha have had quite a few times that our plans have been totally demolished but we have come...
read more
FOOD STORIES
Where are we eating out?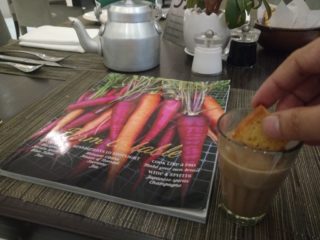 The monsoons are here and we North Indians are going crazy on the thought of having Chai with Pakoras. But Le Meridien Gurgaon has come up with an even better plan, an Indian high tea which combines the best of India's favourite beverage, tea and the shebang...
read more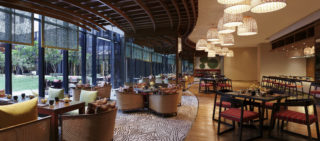 Aerocity is the new posh destination in Delhi-NCR. It is buzzing with the most happening restaurants, bars and coffee shops in the innumerable 5 Star properties which are built here. Pullman Hotel is one such plush property in Aerocity which boasts of an Asian...
read more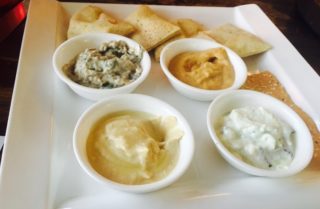 As any old timer in Jaipur will suggest you that a meal outside home has meant either kachori and samosa with jalebi, pista flavoured milk or healthy portion of Dal bhatti Churma or the ever-famous Lal Maas. Untill they pay a visit to posh area of C scheme in Jaipur...
read more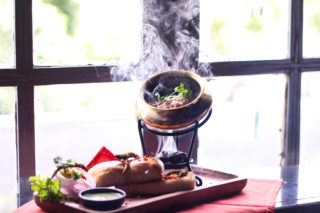 KINBUCK2 was always known for its Romanian food in Connaught Place. The interiors of the place was done keeping Roman architecture in mind. Recently they have revised their menu and made it a mult-cuisine lounge. I visited the place to try out their revamped menu and...
read more