With the world spinning by at supersonic speed, going out and buying your daily groceries has become a task. For this, we ordered a few products from iOrderfresh. The website has a soothing, minimalistic look which is completely at ease for even a  caveman. But the most essential part about iOrderfresh is that they have tied up with artisan and gourmet brands across Delhi NCR and bringing together an exclusive collection of gourmet products like caviar, smoked salmon and Natural's ice creams to your doorstep. Rare items and foods have been brought together in one place allowing people all over India to reach out to them. There is a plethora of options ranging from fresh fruits and vegetables to seafood.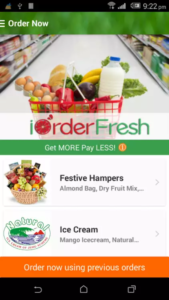 Let's move to what all we ordered now. Breakfasts are seeing a sea of change today. The highly glycemic corn flakes is slowly being replaced with superfoods that pack a truckload of nutrients in very small quantities. You can select your own products that make for a perfect, healthy bowl of muesli. Oat Flakes are a great source of Vitamin B1, Iron, Proteins and dietary fibres. There are even a plethora of every day items like breads and butters. But what really will blow your mind are the range of flavoured butters as they have partnerships with Jimmy's Gourmet Kitchen, Miss Chotees Chips and Dips along with Sue's homemade preserves.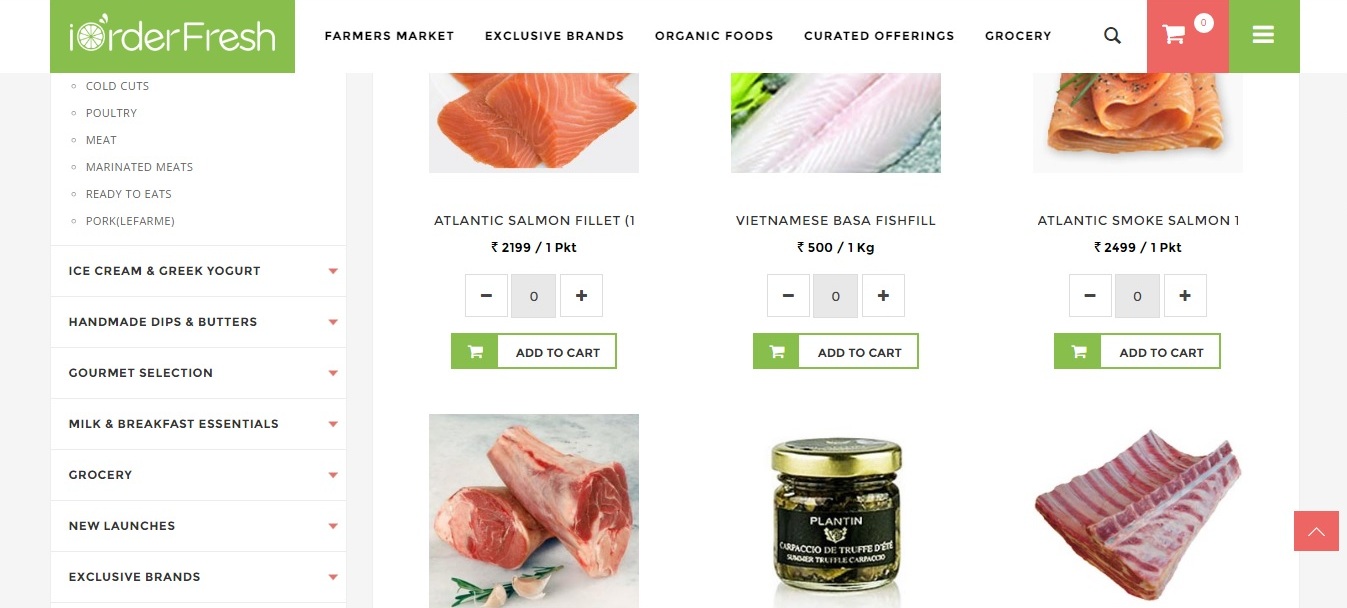 iOrderfresh prides itself on it's range of non-vegetarian items which are rarely found on other websites. Extending from a range of gourmet meat products like caviar and smoked salmon to cold cuts, they are able to take care of all types of tastes. My favorite range of sausages were also available. The ready to eat section features a good range of kebabs like Mutton Seekh Kebab and Galauti Kebab. iOrderfresh offers you a very simple checkout option along with same day or next day delivery.
I had ordered a chicken along with some vegetables, something that my dad would have had to pick out from the grocer's. The products were delivered to me early morning next day and the chicken came in a special cold storage. With the promise for offering fresh fruits and vegetables, they have a 2X money back guarantee if they aren't able to deliver. But it was home delivery of Natural's ice cream that totally blew me away. I have been a big fan of the beautiful flavours of Natural's but couldn't persuade my parents to try it out. iOrderfresh solved quite a few of my problems.
For your daily grocery needs, do plan to ordering from iOrderfresh.