Noshi is the delivery branch of the beloved Asian restaurant chain Yum Yum Cha, is another feather in the cap of Mr. Varun Tuli. Varun Tuli is the force behind the lip smacking disums and sushi served at Yum Yum Tree and Yum Yum Cha. In Japanese Noshi means gifts that express good fortune and good wishes. The vision rightly lives as they provide their patrons fresh, flavorsome Pan Asian food, with excellent packaging and delivered to the comfort of your home. The balance made by Noshi is highly commendable as it provides a comfort to the consumers to get the cuisine at the doorstep without burning a hole in the pocket.
Food Talks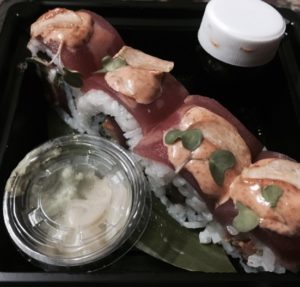 The dim sum and the sushi can be ordered in either single, triple, or hexa boxes. Tiny freeze packs keeps the California rolls at optimal temperature, and a bright red jute pouch holds additional dips and utensils. Hot and Sour dim sum are a savoury and provides an earthy aftertaste. Chicken and chilli oil dim sum are equally exciting, with delicate skins that melt in our mouth, bursts of chilli and vinegar, and garlic crumbed over it all. The dim sum came with three types of dips- a spicy dip, a garlic dip and a hot & sweet dip, which were neatly packed in a bright red jute sack. Cucumber Blossoms ' Sushi ' is different and delicious. It turned out to be the main highlight of our meal. Yes, they also churn a Bonaffie sushi too for that sweet tooth.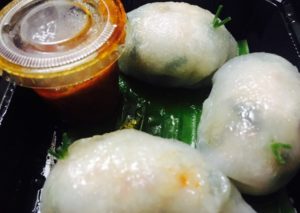 The Sushi box consisted of Cucumber Blossom (which had cucumber, ponzu, sesame, and edible flowers), Hanna (salmon, spicy tuna, cucumber, avocado), and New Delhi (spicy tuna, coriander, tabasco). While all of them tasted delicious, the cucumber blossom was the major highlight of our meal. Along with these dishes, I also ordered Orangutan, a refreshing dish made with fresh oranges and kaffir lime leaves, which came in a swanky glass bottle. The green curry which is served with sticky rice had a distinct creaminess from the coconut that hits you like a rock as the spices tango with your taste buds. This is been followed by the three pepper noodles. With add-ons of chicken, mushrooms, corn, water chestnut, peppers, and peanuts. The noodle bowl was simply spectacular- extremely flavorful, robust, and loaded with chicken and veggies.
Noshi produces some authentic Chinese, Thai and Japanese food that delights your senses without burning a hole in your pocket.