Hotel The Royal Plaza, Ashok Road, New Delhi is located 15 Kms away from the International Airport and in the heart of Delhi. Centrally nestled at Connaught Place, hotel boasts of its prime location. Hotel The Royal Plaza has virtue of various unique F&B outlets. Sky- lounge bar & Grill is one of them which is luxuriously located on 19th floor roof top. Royal Brewery Bistro is laced with a wide array of liquor variety which leave guests mesmerized. Coffee shop Lutyen's and Lord William Tea Lounge are the other milestones. Today, we are writing about one such restaurant located in this hotel. Jasmine is a speciality restaurant in Royal Plaza Hotel. As the name suggest the forte of this restaurant lies in the Chinese food they offer to their patrons. Located at the ground floor near the lobby. The elegance just flows as you enter the lobby which is done brightly with marble flooring and chandelier shining like a star.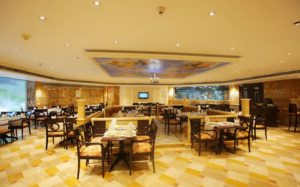 With varied seating options and styles. An open kitchen that welcomes you on one side and the Bar is at the entrance which is well stocked and nicely displayed to make you assured that your visit to this restaurant is worth the money you spend. Our team visited Jasmine few days back to enjoy sumptuous and traditional Chinese fare, cooked with traditional ingredients and with the finesse of presentation and luxurious pairings during the occasion of Chinese New Year.
Food Talks at Jasmine
We opted for the specially curated menu which was designed to celebrate the occasion. Starting off with the seafood soup with shrimps which was a clear broth with crunchy and fresh vegetables. It was a real wholesome and delicious kickstart to our meal. Following it was the Dimsums, which stands as a specialty out here from the regular menu. Prawn Coriander dumplings and also the spicy chicken dumplings.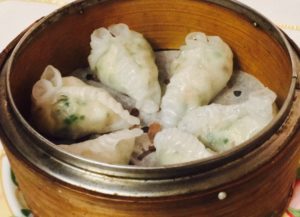 The menu is not just limited to starters, the main course includes Stir fried fish chilly oyster, Braised Lobster in Black Bean Sauce, Roast duck with chilly hoisin, Slice lamb Kung pao that one can have with noodles or rice. As far as the dessert section is concerned, Moon Cake and Date Pancake with ice-cream will be the best way to wrap your meal. The new menu will put different tastes and flavors on your plate with the perfectly attractive presentation.