Named after the Maurya dynasty, ITC Maurya at Sardar Patel Marg, New Delhi is one of the oldest and finest hotels of the city. With its finesse in the hospitality sector, be it accommodation or food and beverage, it hosts the elite class from the society. The Hotel houses the internationally acclaimed restaurants Bukhara and Dum Pukht which have been voted among the top notch restaurants of the world. The Pavilion, the 24 hour coffee shop located at the lobby level of the hotel has always offered a lavish spread of Indian and global cuisine in their elaborate buffet and a la carte formats. Overlooking the poolside with ample of natural light and its cheerful ambiance, The Pavilion is the perfect option for all day dining at The ITC Maurya.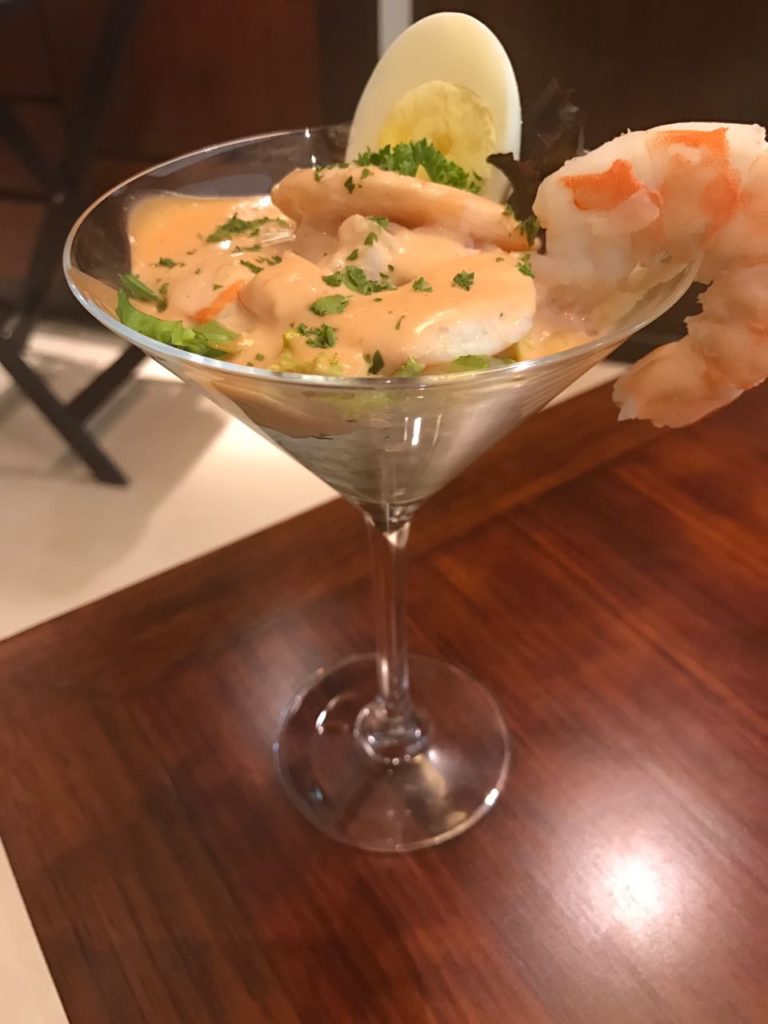 With the onset of winter season, the kitchen brigade under the expertise of Senior Executive Chef Manisha Bhasin introduced a fascinating new menu which we were invited to try. In an interaction with us, Chef Bhasin stresses the need of the purity of the ingredients to be used in each dish which is the key to culinary excellence and has been the prime focus of the Responsible Luxury the hotel offers.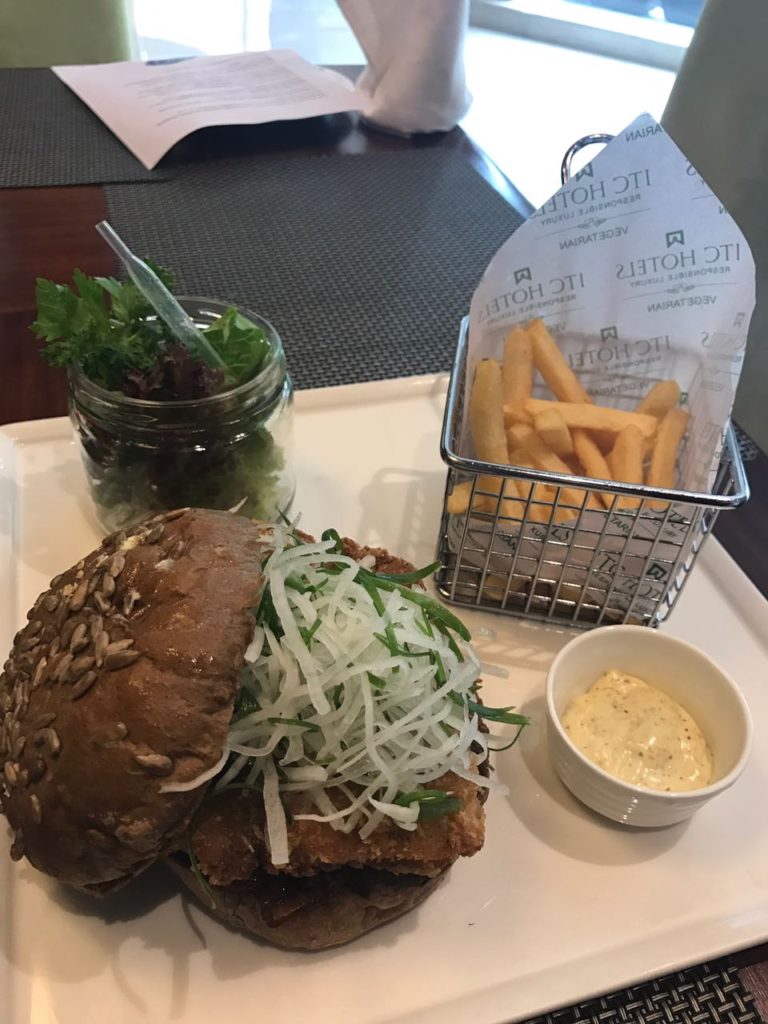 The Pavilion has maintained a tradition of serving bread with a dressing in the start of every meal, so we were served with Amaranth & Finger millet Ciabatta, a crusty bread with Beetroot Pesto to start our culinary journey. The next on the course was a Shrimp Cocktail, drenched in a classic cocktail sauce beautifully presented in large martini glass. The vegetarian dish of this course was cheesy centered Molten Brie with spicy apple chutney. From the Tureen section, a healthy, mild and appetizing Butternut Squash and Carrot Puree was served hot with a crispy toast.
A nicely assembled Chicken Katsu Burger was the star dish of the meal. A huge chicken patty, stacked in a rye and sunflower seeds bun with fresh horseradish served with grain mustard relish. We enjoyed some local love too, with the rich and creamy Butter Chicken served with crispy buttered naans. The vegetarian dish in this course was the Indian street food specialty Dilli Ki Chaat, with portions of Dahi Gujjia, Moong Dal ke gulgulle and Tikki Chaat. The journey ended with sinful and decadent desserts, the first one being The Pavilion chocolate fudge. Soft and moist fudge cake with vanilla ice cream topped with a delicious jaggery sauce. The Milk chocolate parfait was a blend of great texture and a mild sweet taste which gave a perfect ending to our culinary journey.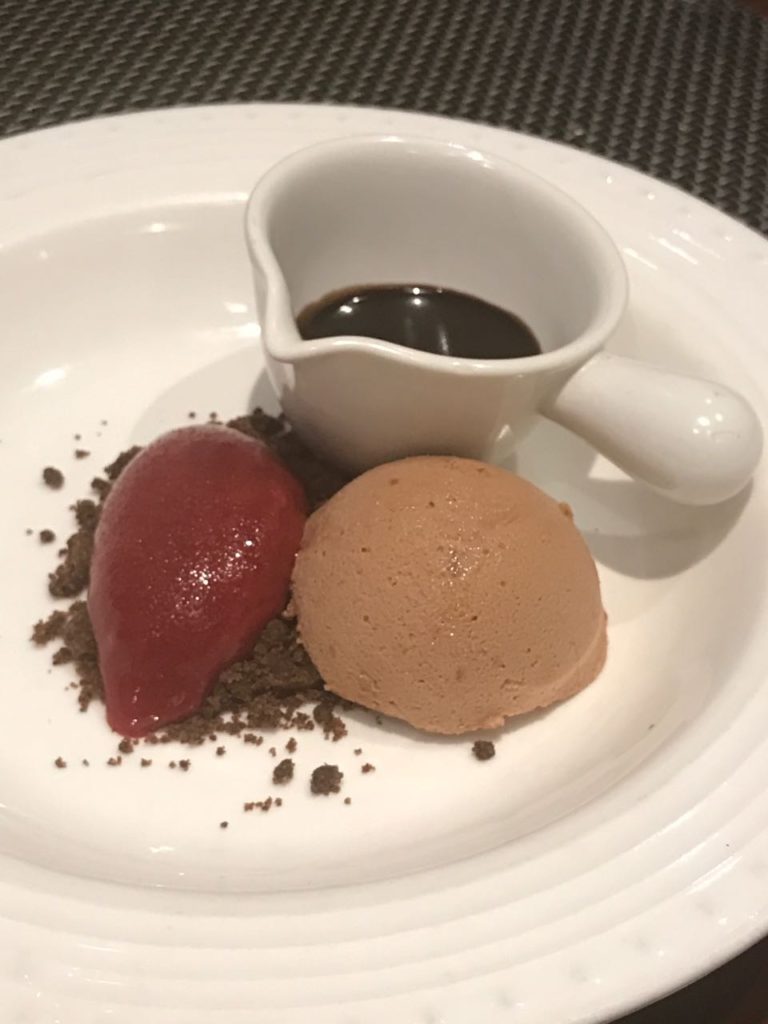 Do plan a visit to The Pavilion for a cozy and comforting dining experience and be assured to be delighted with these offerings from the new menu with an exemplary service and warm hospitality.