Who is Naropa?
Naropa was an Indian scholar and Saint who heralded the beginning of a rich tradition of Buddhist philosophy in the 11th century. His teachings of the six yoga of Naropa are one of the fundamental pillars of vajrayana Buddhist tradition.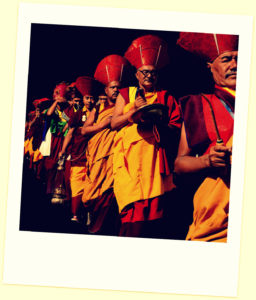 Upon the moment of enlightenment, Naropa was offered the Six bone ornaments by dakinis before flying of into the sky. Today these ornaments are one of the most revered relics of Buddhism and symbols of Himalayan traditions.
Where?
Naropa was the centre point from which several Buddhist tradition flourished in India and central Asia. His life and teaching marked the beginning of a new era of Buddhism. The six bone ornaments have been used as a relic of devotional support.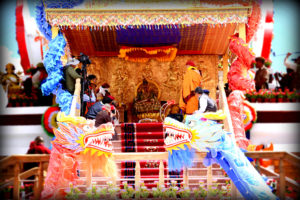 Now every 12 years on the rooftops of Himalayas, the Gyalwang Drukpa dons the six bone ornament. The festival is held at Hemis monastery every time. This year's millennial celebration is taking place newly built Naro Palace from 16-22 September 2016.
What?
The Hemis Monastery gets its name from the valley it resides in, which takes the shape of the holy letter "he". The festival brings together all the Drukpa masters in a single place.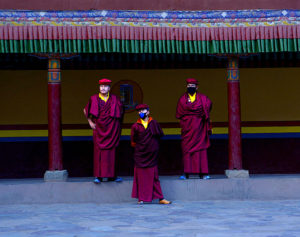 A plethora of cultural events grace the festival as the colourful Drukpa lineage showcases itself to the outside world.
Why?
The festival is one of the most ethereal experiences ever. The spirituality that hangs in the air is something that transcends you to another level altogether. To seek the blessings of the six bone ornaments, lakhs of pilgrims camp on the mountainside.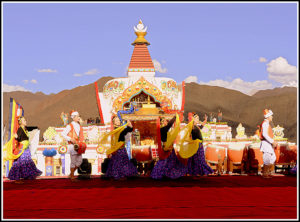 Each day starts with sermons of the Gyalwang Drukpa, also known as "Rockstar Monk" and ends with a performance by a singer. Stay tuned as we take you through the experience of the Naropa festival in further posts.