As much as we Indians love our food, as dearly we have held on to the myths related to it. In a quest to stay fit, consumers are trying to eliminate fried foods because they want to limit the intake of fats to the minimum. Who would consider Bhatura a healthy food item! Leonardo Olive Oil shatters this image on World Health Day and promotes guilt- free indulgence in Indian cooking by highlighting various benefits of incorporating olive oil in our diet. In India, a majority of cooking methods involve the use of oil and usually the quality of oil is ignored. Choosing the right oil in the right quantity and a well- rounded approach to nutrition will ensure a healthy life for you and your family.
WHY OLIVE OIL?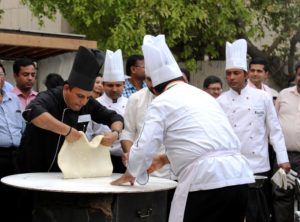 Olive oil, an excellent source of good fats, easily adapts to a number of cooking methods. Leonardo Olive oil, a leading brand from Cargill Foods India offers the consumers a healthy cooking medium for all types of Indian cooking. It has Pomace for deep frying, Extra Light for every day cooking and Extra Virgin for dressings and dips. It offers 1/3rd oil usage as compared to other refined oils while keeping the level of palatability high. Olive Oil has highest MUFA (75%) and this coupled with it being a rich source of Antioxidants and oleic acid makes it the healthiest cooking oil.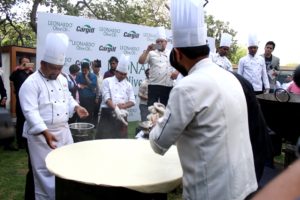 The components block the penetration of oil making the food light, tasty and digestible. Therefore, foods like Bhatura cooked in Leonardo Olive Pomace Oil absorbs 42% less oil as compared to regular refined oil (as per the study conducted by NABL Accredited Lab). It also boosts good cholesterol, helps in weight and waist-line management, controls blood sugar levels, and is trans-fat free making it a source of improved metabolic health.
MAKING OF WORLD'S LARGEST BHATURA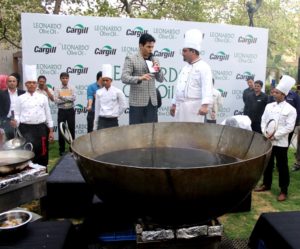 In keeping up with the brand's tagline 'Khata Rahe Mera Dil', 7 chefs from Kwality Restaurant set out to prepare the largest bhatura. Therefore, it was not just words but actions to prove the case in point. More than 300 litres of olive oil and with a lot of effort, the bhatura came out fine the second time and entered the Limca Book of Records measuring 4 feet 2 inches (the first one was near about 3 feet).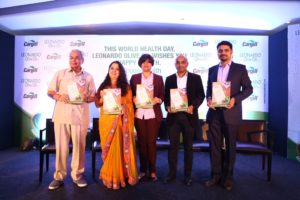 It is a great feat to demonstrate Leonardo as a perfect oil for Indian cooking. A Recipe book 'Leonardo Olive Oil Health Chronicles' with easy to make dishes was also launched. To further ensure that the benefits of cooking in olive oil should reach out to the masses, 'Live Befikr' campaign was launched which will have promoters simplifying the concept of metabolic health for consumers.