There was a time when eating-out was limited to Chinese, Indian and Continental cuisines, but such is the not the scenario anymore! As today, indulgence is all about modern Indian and fusion fare, with a pinch of molecular gastronomy. The latest trend is all about re-inventing the basic nutriment into fusion from all around the globe. Similarly, when it comes to India, chefs in most of the restaurants are infusing diverse flavours and techniques from one or more cuisines in a measured manner, to create an innovative dish. Therefore, Fusion has become the new gourmet – with an exception of the Indian-style Chinese of course. It's a fact that experimenting with the Indian flavours is no piece of cake, but if it is done right, the results are always extraordinary and indulging.
Fortunately, there are a few restaurants in Delhi-NCR which allows you to indulge yourself with some of the exclusive new-age fusion food. A few of my favourites are:
1. Lavaash by Saby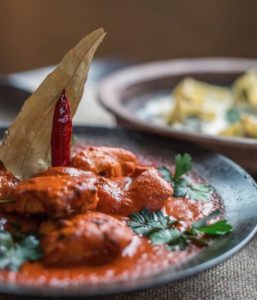 It is often occasional to find a restaurant that can truly express the labour of love through food. One such restaurant is Lavaash by Saby, that gives insight into Chef Sabyasachi Gorai's childhood experiences. Growing up in the coal belt of Asansol, Chef Sabyasachi's childhood was consumed under the influence of the Armenian culture. Therefore, one of the best dishes on their menu is the exclusive Prawn Tolma, which is influenced from his childhood culture. Onion stuffed with coconut milk, ginger, chilli, prawn and kasundi: it is a stunning chemistry of the spicy, tangy flavours cooled down with the creaminess and sweetness of the coconut milk and the cooked onion.
The whole scenario of night life in Delhi has been changing over the last few years. The local pubs and discotheques have given a way to restaurants, especially the ones positioned near HauzKhas Fort. With the advent of HauzKhas Village came its own sets of problem: long traffic jams along with rowdy behaviour of people. Therefore, people moved to Gurgaon as it was the night-lifesaver for the young crowd. Consequently, places like Sector 29 and DLF Cyber Hub are becoming the new hotspots in town. The company that brought us Sutra, recently unveiled their latest brainchild "Factory by Sutra"- whose menu comprises of dishes like "bhindi nachos" ultimately getting full marks for its innovation. It is a simple dish consisting of crispy fried bhindi masala, served with mint yoghurt that makes you yearn for more and more.
3. Farzi Cafe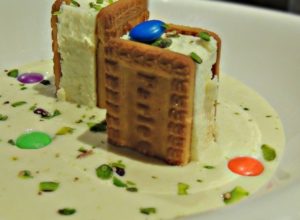 After valuing foodies in Gurgaon, Farzi Cafe finally opened its door in the heart of Connaught Place, Delhi. Good news is that the menu is stouter and has changed for the better, although, a few popular dishes remain the same. Here, too, molecular gastronomic technique adds to the 21st-century touch.
Their menu is a darling for foodies, but we munched exclusively on a star good old Duck Samosa, along with the Delhi Belly Tikka consisting of crunchy roasted apples that is super soft and in fact, the most succulent pork I had with a lovely murraba glaze on top. Similarly, their Mac n' Cheese Pakora bites with spicy garlic sauce is an attraction, as you can hardly go wrong with cheese.
4. Molecule Air Bar
"Molecule" stands for the smallest fundamental unit of a chemical compound that can take part in a chemical reaction and the definition itself explains the concept of Molecule Air Bar. The innovative mind of Varun Puri and Manish Sharma is surely going to attract a huge crowd. Chef Piyush Jain and Team presents the progressive cuisine with a twist. Their main armour is the presentation which is unique and engaging. Dragon Smoke Popcorn and Molecule Puchka Shot are some examples of this. An amazingly exclusive fusion dessert, Rad Gulla Tiramisu, won everyone's hearts. Tiramisu and Indian Rasgullaare combined together to make this masterpiece. It was fluffy and light with a gulabjamun at its core. Although, it's hard to imagine that all the flavors of this dessert will work well when combined together, but one has to taste it to completely know it.
5. Sushi Junction
While you don't normally relate Delhi with Sushi, the city has shown their love to this amazing Japanese cuisine, and today, we are talking about one such establishment that is serving authentic Sushi along with a section of Indian-Flavoured Sushi. Promoting the exclusive concept of "Desi Sushi", the chefs have not compromised with the authentic taste and flavours. Sushi Junction promises taste, health and a never-ending promise to deliver quality.
Just like the above mentioned five amazing restaurants, it needs a little more thrill to travel around to these places with the recently launched Maruti Suzuki Limited Edition Dzire Allure. It has an elegant interior styling kit and a music kit (an add-on, consisting of woofer, amplifier and speakers) to incorporate the feeling of exclusivity. The interiors are plush and come with a host of enhanced comfort features like convenient front centre arm rest, dual tone seat covers and pillows as well as stylish white ambient light. On the other hand, the side skirts, lower lid garnish and stylish body graphics give an elegant touch to this exclusively designed piece of marvel. Click this to check their website.