As I emerged from the Gate no.2 of the Chandni Chowk Metro Station, I reflected on the changing nature of guiding tourists through a city. My Bengali middle-class family was always eager to travel and bargaining with guides for a local tour was something that I had seen since childhood. As I have evolved as a travel writer, a new breed of guides are taking tourists on a never before seen underbelly of a city. I meet up with Gaurav Ruhela, my more More Than Just Curry guide who'll be showing me around the Chandni Chowk. Even though I am a native of Delhi and have visited Chandni Chowk innumerable times, a surprise is always around the corner in these narrow bylanes.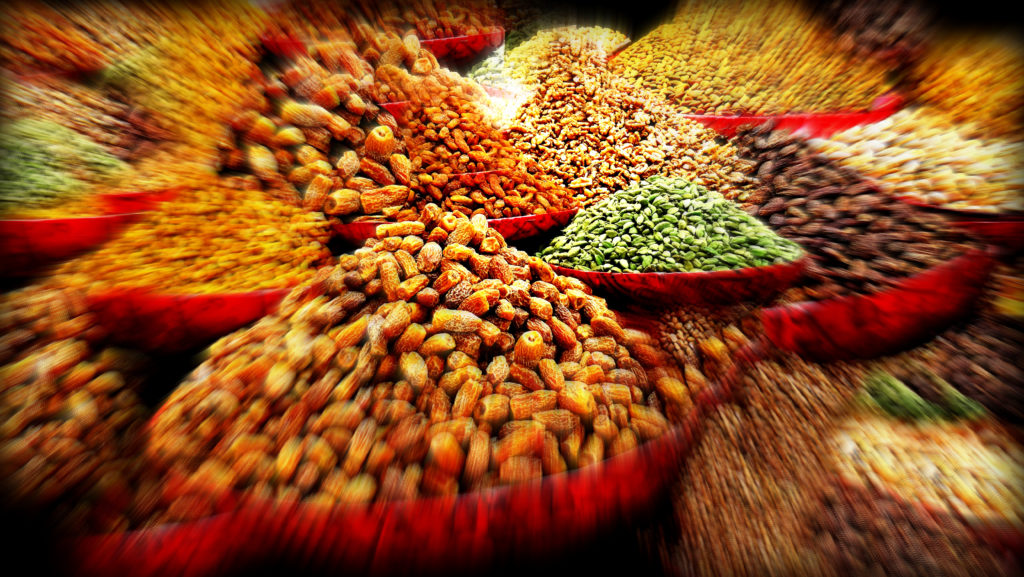 Khari Baoli
A rickshaw ride to the oldest spice market in the country, Khari Baoli opens me up to a plethora of aromas. The air is filled with the chatter of vendors rushing past me, each one trying to sell of their wares before the sun rises to its zenith. We try out a masala paneer from Haryana Paneer Bhandaar. The fresh cottage cheese studded with Indian masalas and a tinge of coriander looks pretty similar to the Gorgonzola. The flavours, on the other hand, are traditionally India. The narrow lanes of Khari Baoli are lined with hand carts bringing spices from all over the world. You can observe the bustle or even try your hand at buying some Indian spices.
Guide to traveling in India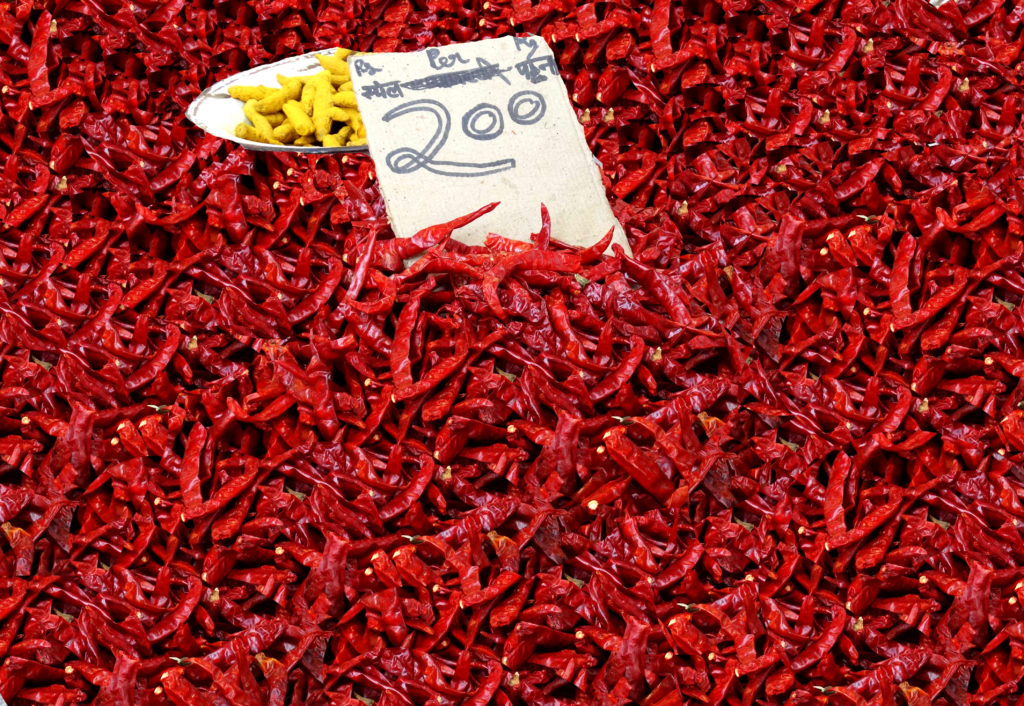 Fatehpuri Mosque
The most essential part of a trip with More Than Just Curry is that it literally offers more than a food experience of old Delhi. The narrow bylanes of the oldest part of Delhi host a plethora of markets, temples, and mosques all boxed in a cacophony of noise. Our route meanders through the Fatehpuri mosque before moving onto Chaina Ram's Halwai. Clarified butter is one of the most commonly used ingredients here and our Kachoris just about taste perfect with a dash of Aloo Subzi.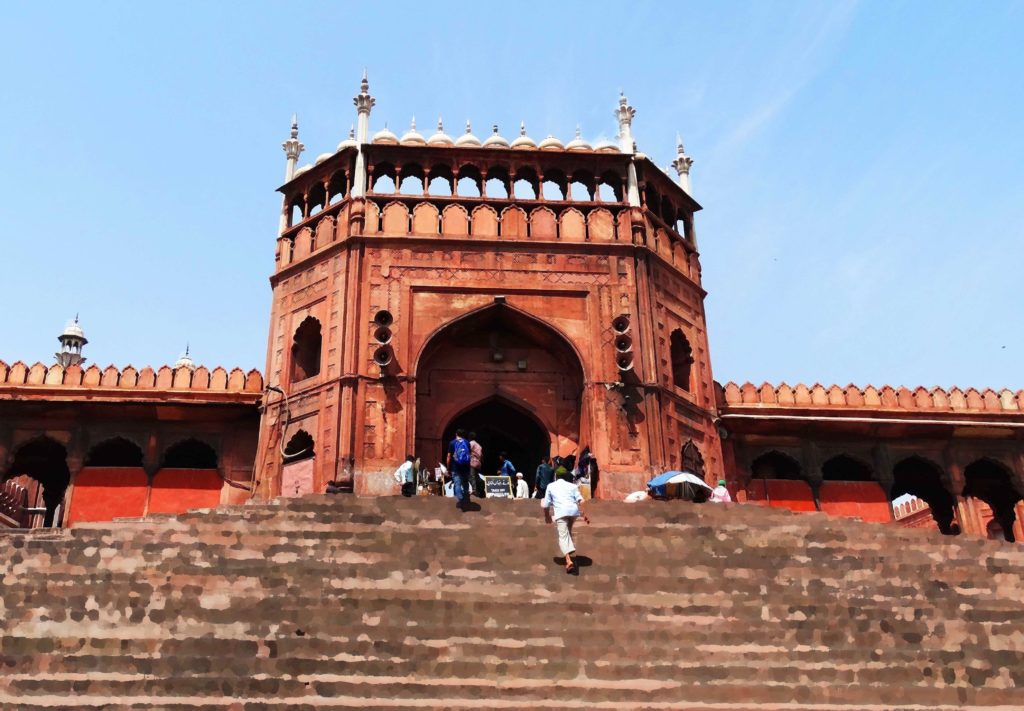 Paranthe Wali Gali
One of the most iconic places of Chandni Chowk is Paranthe Wali Gali. A whiff of the paranthas frying in woks filled with clarified butter can send you into a tizzy. We ponder ahead into the Kinari Bazaar. The narrow lanes of Kinari Bazaar host a plethora of shops specializing in Zaari (fine gold border) work. But, there is one lane in the bustle of Kinari Bazaar that you must check out. One of the oldest lanes of Old Delhi, this quite lane is dotted with wooden windows and doors on both sides. The quietness of this area is a welcome relief from the cacophony.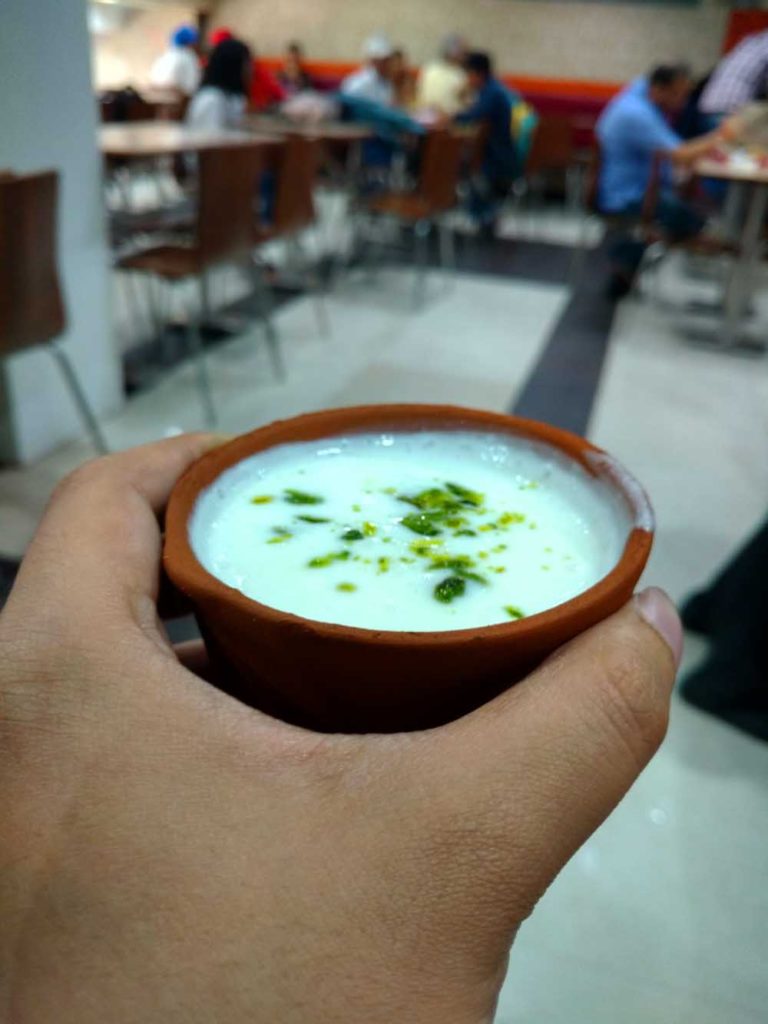 Jama Masjid
One of the things that impress me about More Than Just Curry is the fine mix of street style food along with luxury. Our lunch is at the picturesque Haveli Dharampura. A haveli which has been restored to it's former glory, the food here offers you an insight into what Old Delhi stands for. Our bandwagon moves to Gali Kebabiyan next, right at the footsteps of Jama Masjid. We took our Kulhars of Phirni (combination of broken rice and sweetened milk) to Dariba Kalan.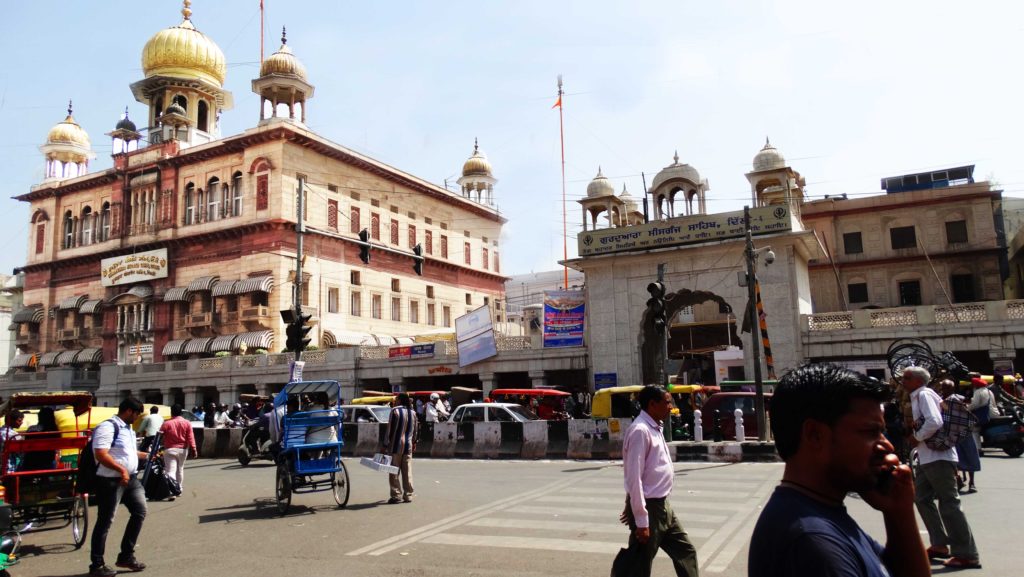 Dariba Kalan
The silver market of Dariba Kalan is a candy store for jewellery shoppers. But the dark history behind it jolts you back to reality. Dariba Kalan was every invader's first dream. Ripping across the streets of this narrow, blood of the traders used to run profusely. We ended our trip at Gurudwara Sheesh Ganj Sahib, another monument with a dark history.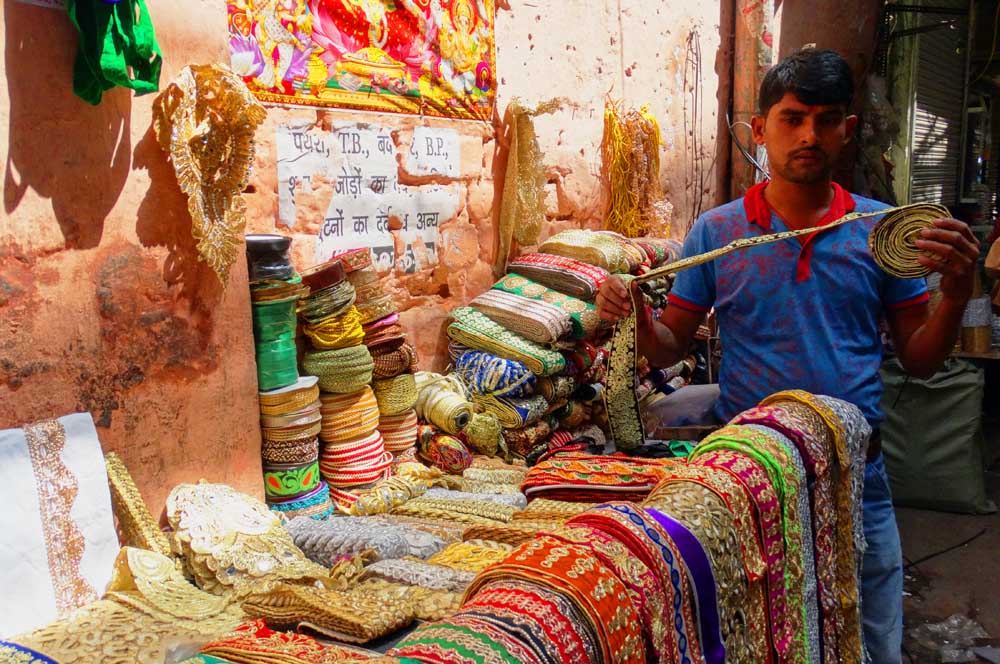 Why should you try out
More Than Just Curry

when touring Delhi?
They offer a plethora of bouquet experiences that you can choose from.
There is an eclectic mix of both street food and fine-dine.
Their trips aren't limited to only a single activity. So, you can shop as easily as eating from the roadside restaurant.
They do not have affiliations with local shopkeepers giving you a much more authentic experience.
You can find them here.