Why I don't like the hills?
Well, I have never been a big fan of hill stations. But my parents have always scheduled their itineraries around hill stations. India had quite a few important hill stations. But with the rampant growth that has been purported in these hill stations, they have become extremely crowded. To combat this, a litany of smaller hill stations like Kufri have sprouted up around the major hill station. One of the prime examples of this is Shimla. The winter capital of Himachal Pradesh has literally become a dustbowl. So severe has the traffic situation become that the USP of hotels
here has become "AMPLE PARKING". With the new north Indian tradition of escaping to the hills at the drop of a hat, this situation is multiplying rapidly at a frightening speed.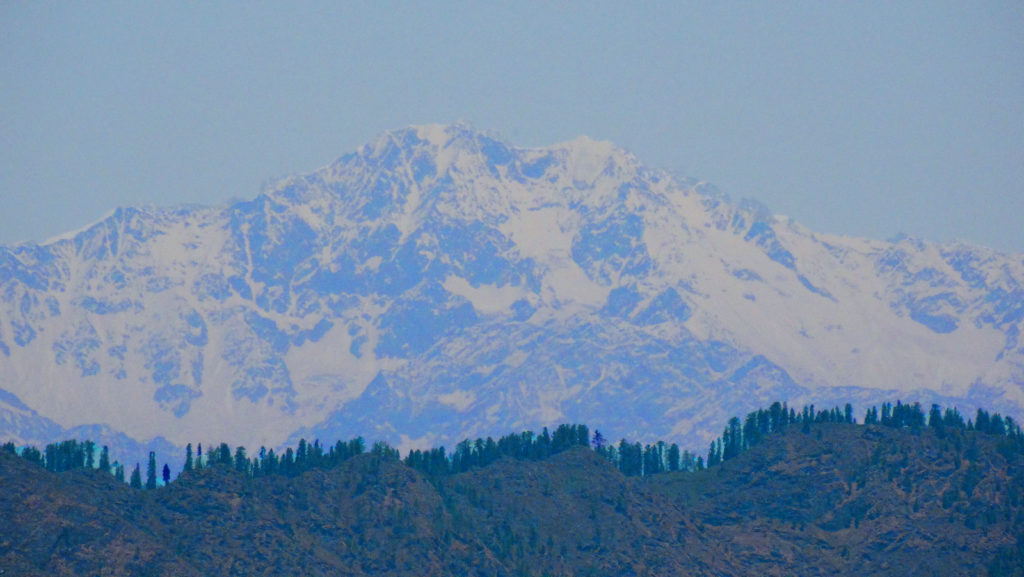 With the need for wanderlust reaching crazy levels and most people equating the hills as "Nirvana", smaller inconsequential places have become go-to destinations. One of these is Kufri, located around 30 mins drive from Shimla. Now, most of the travel websites will enthrall you with a majestic description of Kufri. The truth is much far from it.
K(no)w Kufri
Kufri is nothing more than a single street and few points to observe the Dhauladhar range of the Himalayas. On the drive up to Kufri, you'll be able to notice the snow clad peaks. The air becomes not chilly as we climb some steep turns to reach there. The main street of Kufri also has the same ranges in view and this is where the con game starts.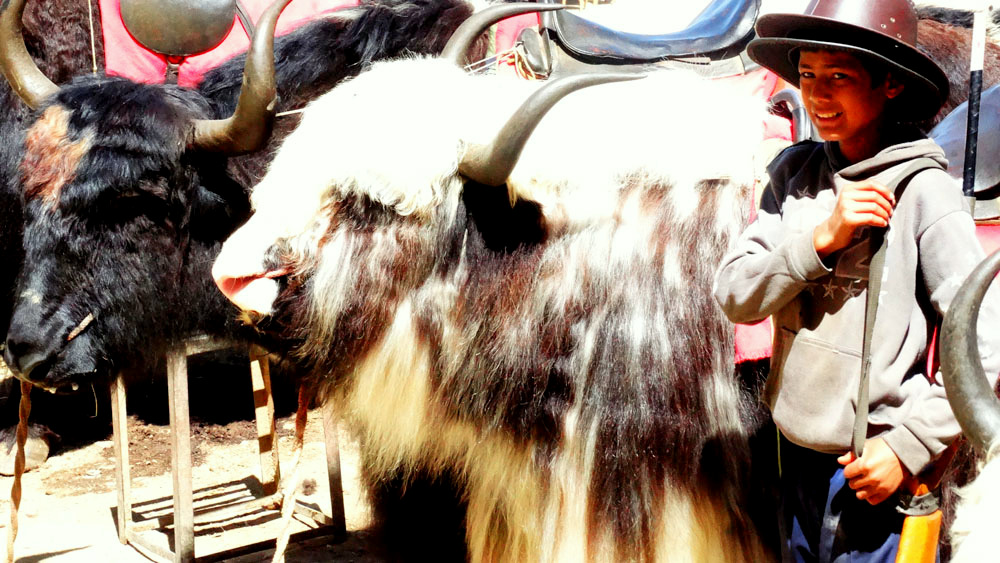 Kufri's main attraction are four points from where the snow-clad mountain tops can be observed from. The way to the top is by horseback. Each of these mule rides takes around 30 minutes. The poor animals have stuffed together in a minimal of space and made to do multiple trips up the slope with heavy humans on their backs. The docile animals virtually have their heads bent in fear as the unruly guides will have many of them running up and down the slope simultaneously. Their overconfidence is so palpable with them taking people in multiple files instead of a second one. For this hour long ride up and down, they have INR 509 which can be bargained down to INR 350. The first part of the track is laden with a ton of horse/mule shit for you to reinvigorate your experience.
Some (Not so) Fun Activities at Kufri
The top is another experience altogether. There is a dude standing at the entrance to the points charging up INR 10 just for the sake of it. The entry to the Kufri's points is lined by yaks waiting to be photographed. My heart nearly broke at the pitiful sight of these docile creatures. With so much of fur on them, they are suited to a higher altitude. Head bowed down in fear and tiredness, a small boy did not even allow one of the smaller bulls to sit down. I literally wanted to bash the living daylights out of these scheming locals trying to earn a buck by taking advantage of these poor animals.
It is high time that Himachal Pradesh stops sticking its head in the sand like an ostrich and actually does something to remedy this. I pitied the stupid tourists who actually got themselves photographed on top of these yaks complete with a cowboy hat and a toy gun. Seriously! A cowboy hat and a stupid toy gun, trying to replicate a Wild West movie.
Now let's come to the big prize, the points on top of Kufri. It is basically a fair with a plethora of activities with everything from shooting bottles to zorbing. But the biggest disappointment of them all is the lack of pristine peaks that you can see from the top. It is pretty similar to what you can see from the road.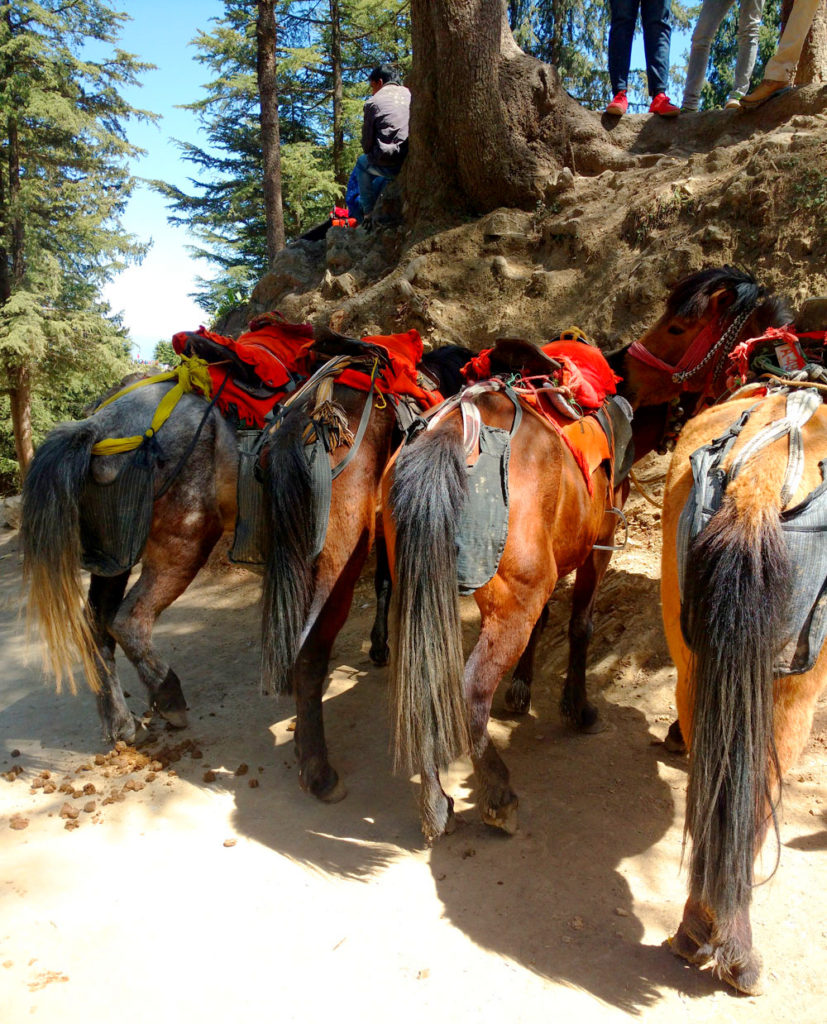 Guides (Thugs) of Kufri!
The guides usually disappear after leaving you at the top. They usually rush back to get another set of mule up to the top. Now, a lot of my detractors will tell me that you have to enjoy the beauty of the mountains with a pinch of salt. You'll have to undergo a few hardships just to look at the snow clad mountains and pristine beauty. Well, it probably suits desk-chained corporate guys, but for a surgical resident like me who has to put in 100 hour weeks standing on my feet, I'd rather like my holidays to be without any hard work and be relaxing.
Kufri is one of the biggest sham being promoted by the Himachal Pradesh Tourism. It may become a very famous ski resort during the winters but nothing can take away the blatant animal rights abuse, overcharging locals and a load of horse shit.
Pic Credits: Salt And Sandals