Mumbai is different from most cities of our country. It is a city that has a little of everything and attracts many people from all corners of India. Food here is as diverse as the people, ranging from street food to fine cuisine to small snacks. What if, we tell you that you can get authentic Mumbai Food delivered at your door steps. Yes, The Colaba Causeway by Le Italia delivers some of the best and lip smacking Mumbai food along with North Indian, European and local street food.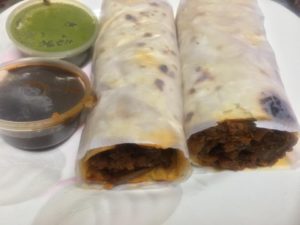 What sets it apart from their counterparts is that they don't compromise on food innovation and quality. Another major card in their favour is "Packaging". Which I believe plays a significant role when you are getting food delivered. Packaging should be inclusive of, heat resistance, tightly sealed hygienic boxes, tissues and spoons. This one had all of these requisites, which is commendable. Also, the presentation of the food was not comprised, considering the point it was a delivery product.
Food Talks at The colaba Causeway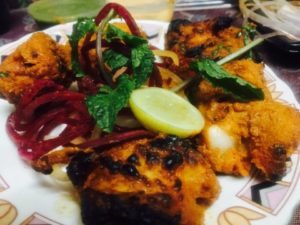 Menu is smartly designed and consist of wide array of dishes. We started with Tandoori Fish ( INR 360) Sole fish chunks are marinated in spices and slow cooked on tandoor is served along with a mint chutney. Mutton Masala Roll (INR 200) was next on my plate. Lip smacking mutton chunks are shredded to perfection and tossed among variety of spices and sauces to get an excellent filling your this roll.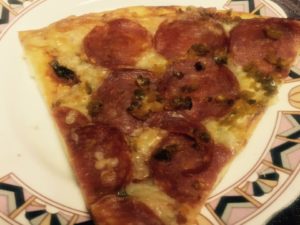 The journey continued with Iranian mutton berry pulao (350). The portion size is very generous and is adequate for three people. As far as the taste is considered. The main highlight of the meal for me was the Pepperoni Pizza (INR 780) The crisp pepperoni sprinkled on top of melted cheese will tangle on your taste buds and give you an authentic Italian encounter.
In a nutshell, The snazzy packing and timely delivery are two things that are truly impressive with this delivery service. You can find them on Zomato.