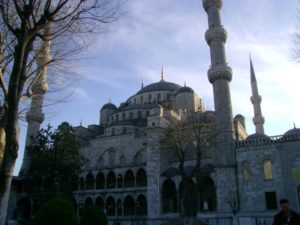 Turkey, as a nation stands the crossroads of two the world's most powerful religions. The Sultan Ahmed Mosque or the Blue Mosque as it is popularly known as is one of the it's most historic mosques. Located in Istanbul, the Blue mosque is one of the main tourist attractions of Turkey. The blue panels of the domes mesmerised you with the beauty of Muslim architecture.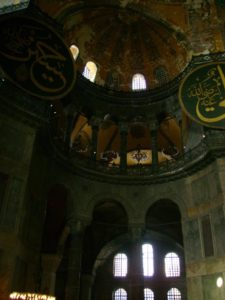 Built from 1609 to 1616, during the rule of Ahmed I, it contains a tomb of the founder, a madrasah and a hospice. Although many of the buildings have been pulled down, the mosque is a throwback to the powerful days of the Ottoman empire. A culmination of the Muslim mosque architecture of nearly two centuries, it has numerous domes and is one of the rare mosques with six minarets. The interiors are done with Iznik(modern day Bursa province of Turkey) tiles and the characteristic blue colour comes from the blue stained glasses on the roof of the mosque.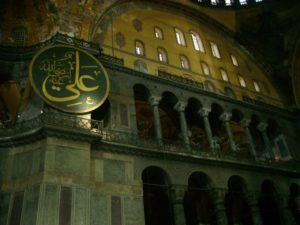 The most important element in the interior of the mosque is the Mihrab, which is made of finely carved and sculptured marble, with a stalactite niche and a double inscriptive panel above it. To the right of the mihrab is the richly decorated Minber, or pulpit where the Imam stands when he is delivering his sermon at the time of noon prayer on Fridays or on holy days. The mosque has been designed so that even when it is at its most crowded, everyone in the mosque can see and hear the imam. The great tablets on the walls are inscribed with the names of the caliphs and verses from the Quran. Originally by the great 17th-century calligrapher Seyyid Kasim Gubari of Diyarbakır, they have been repeatedly restored over the years.
The best timings to visit the Blue Mosque are late in the morning or a few hours after midday. Do try to avoid it on Friday's and the holy days of the Islamic calendar. Dressing conservatively is a must with headgear being available outside the mosque. Entry is free. The Turkey visa requirements can be found here.