The misrepresentation of Bengali food in North India abounds it's masses. There is a huge amount of confusion whether Bengali food is spicy or has sweetness in taste. But what people actually forget is that Bengali food is an amalgamation of two similar cuisines brought together through an endless period of struggle. Delhi has very few places which actually tries to replicate the flavours of Bengal. This excludes the sweet shops that abound us. Viva at Holiday Inn Aerocity is one place where "Chowrangee Lane ki Lazeez Peshkash" is a tribute to Bengali food and is Serving up some delectable treats, their Chef's creations explode upon your palate with a burst of flavours and keep you coming back for more.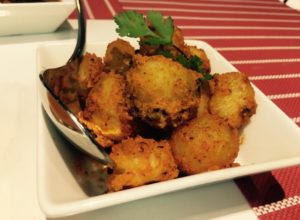 Food Talks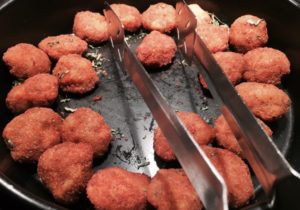 Our journey started with kachche ghost ke kebab which had a plethora of textures. Following it on our plate was the mutton chop and chicken cutlet. Mangsher Chop is a famous Bengali snacks item from "Tele Bhaja"(deep fried) shops of Kolkata. As all of us know, that Kolkata is famous for street food like Tele bhaja, Chop, Egg Roll, Cutlet, Chowmein and many more. The combination of mashed potatoes and minced keema with a hint of ginger and cumin made it the highlight of our meal.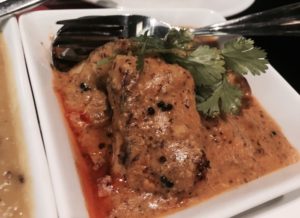 For the main course we tried " Kosha Mangsho". This Spicy Bengali Mutton Curry is a perfect dinner dish that would be loved by all. One can easily lick fingers to Kosha Mangsho's velvety gravy and biting into the juicy pieces of the meat. Next, on my plate was Sarso Doi Bhindi, Okra is one of my favourites and in this it was deep fried in mustard oil and had a filling of mustard paste and spices with curd which made it a complete delight to our tastebuds.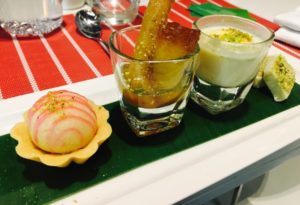 Star of the night for us was undoubtedly the "Bhaja Muger Dal". In almost every Bengali Family one or two days are reserved for Vegetarian meals. In those days they usually eat total Vegetarian Dishes without Onion & Garlic. As in Bengali Cuisine Onion, Garlic & Masoor Dal is considered as Non-Vegetarian. In those Vegetarian Meals Mung Dal takes an important part of the Meal. Bhaja mooger dal is a Bengali delicacy. The split moong dal is roasted in ghee/oil till it turns deep golden (not brown) and gives a nutty aroma. Sometimes it is dry fruits are roasted and added as well. Our meal ended on a sweet note with their platter of Bengali desserts consisting of Sandesh, Mal pua, Roshgulla and Ras malai.
Quick notes:-
What- Bengali Food Festival
Where- Viva, Holiday Inn Aerocity
Timings – Evening 7.30 pm onwards
Dates- 17-2-2017 to 26-2-2017
Prices – Rs 1600/- Plus Taxes